Three bikes, 14 riders, plenty of stunts, one viral video. Result? Police wrath
As many as 14 men on just three bikes were part of a video that gained big traction on social media channels as the persons performed stunts while on the move. But while the video itself may have earned the men fame of a warped kind, it also led police officials to take note and initiate strict action.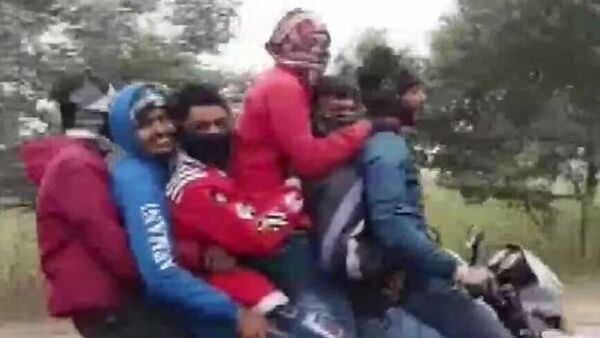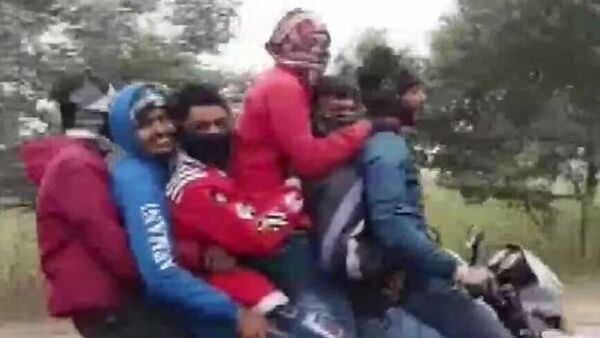 As many as six people are seen on this one motorcycle. The video may have gone viral but these men now face strict action.
According to news agency ANI, the video was shot on the roads of Uttar Pradesh's Bareilly district. It showed six men on one of the bikes while the other two bikes had four persons each. None of the men weren't wearing helmets but worse still, were posing for photos while even standing on the moving vehicles.
Also Read : Last year saw 18 people die every hour in road accidents
The video drew sharp reaction from people online but the justifiably harshest response came from the local cops. ANI reported that police officials have seized all three bikes and that action is being initiated against the men. But the larger worry is how such actions are becoming increasingly common despite the central government amending the Motor Vehicles Act in 2019 to make action against dangerous acts in or on a moving vehicle even more stringent. Riding without a helmet is an offense and so is riding a two-wheeler with more than one passenger. Senseless acts like taking hands off the handles, standing on a two-wheeler and riding sideways - among others - are barred by law.
Similar Products
Find more Bikes
Nonetheless, for temporary fame on social media channels, many are brazenly challenging the law while tempting fate by performing such acts. These actions are not just restricted to those on two-wheelers but even those inside cars with ADAS or Advanced Driver Assistance System becoming a new concern - people leaving the steering and letting the vehicles navigate the road. Such actions not only put the person behind the wheel at risk but fellow motorists as well.
First Published Date:
13 Jan 2023, 13:27 PM IST
Recommended for you
View all
NEXT ARTICLE BEGINS


Shop Now