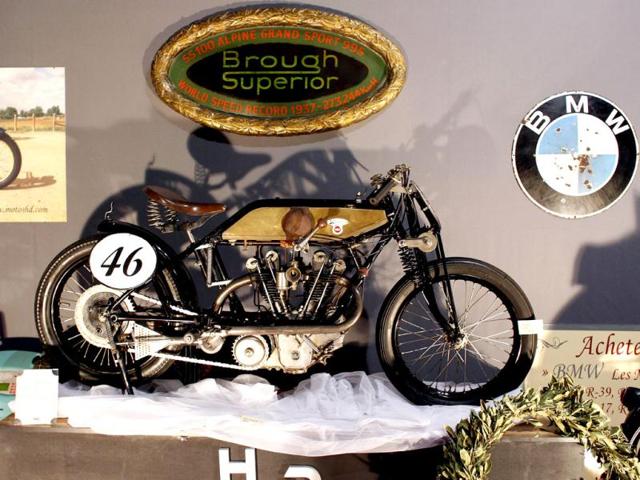 This supersports bike packs a punch
2 min read

.

Updated: 12 Apr 2012, 02:22 AM IST

The compact 1199 Panigale ranks among the most seductively styled production motorcycles on the planet.

The compact 1199 Panigale ranks among the most seductively styled production motorcycles on the planet. The eyeball-grabbing Ducati is unmistakably Italian with a generous helping of the company's DNA. As with all modern-day supersports bikes, the 1199 pushes most of its mass low and forward, with the slim rider seat reaching backwards into a sleek, hollowed-out tail section.
Similar Cars
Overall quality and fit-and-finish are at the lofty levels, as expected from a Ducati flagship motorcycle. An all-new, four-stroke, 90-degree L-twin (a Ducati trademark) and liquid-cooled engine powers the bike. With 194.4bhp developed at 10,750rpm, this is the most powerful Ducati ever. Peak torque hits 13.5kg at 9,000rpm. A wet-type clutch is standard, which feels lighter and relatively more comfy than that in previous Ducatis.
Three riding modes are available on the 1199 — race (194.4bhp, immediate delivery), sport (still 194.4bhp, smoother delivery) and wet (120bhp, with a softened blow) — to help lay down all that power while appropriately mapping the engine to suit individual riding styles in a changing environment.
The Panigale's twin exhausts emit a loud, bass-rich growl when gassing the bike, always encouraging higher revs. You've got to concentrate and monitor the throttle, for the 1199 effortlessly lightens its front in the first three gears, easily lifting the front wheel in power wheelies. Razor-sharp throttle response is always just a flick of the wrist away, and revs rise so sharply when pushing, it's easy to find yourself lodged atop the speed limiter before your mind can respond to the flashing shift light. The quick shifter works like a dream, and will help you do fast shifts up the gearbox without dabbing the clutch or shutting throttle.
The six-speed gearbox shifts with a positive feel. Tall, well-spaced ratios allow the powerful Superquadro to unleash its potential. We saw close to 250kph at the circuit as the 1199 catapulted down the straight sections. Skilled riders spoke of having seen 285kph that afternoon.
Autocar India verdict
It's hard to believe the Panigale is a full-blown 1,200cc supersports bike, for it feels amazingly light at 188kg and provides nimble handling. The only fly in the ointment is Ducati's deficient sales and after-sales service in India. Get this right, and the 1199 Panigale S is simply the best supersports bike for India.

Ducati 1199 Panigale S
Price: ₹20-25 lakh
(estimated)
L/W/H: 2,075/NA/ 1,100mm
Wheelbase: 1,437mm
Fuel tank: 17 litres
Kerb weight: 188kg
Engine: L-twin, liquid-cooled, desmodromic,
four-stroke
capacity: 1,198cc
Power: 194.4bhp at 10,750rpm
Torque: 13.5kgm at 9,000rpm
Gearbox: 6-speed,
1-down, 5-up
Front suspension: Adjustable upside-down forks
Rear suspension: Adjustable monoshock,
single side, alloy swingarm
Brakes (f-r): 330mm discs, 245mm disc
Wheels: 3-spoke alloy
Rim size (f-r): 17 inches
Tyre size: (f-r): 120/70 x 17-200/55 x 17 inches