Tata Motors wins India's ₹1,120 crore electric car tender
The vehicles will be procured by state owned Energy Efficiency Services Limited at a per unit price of Rs11.2 lakh.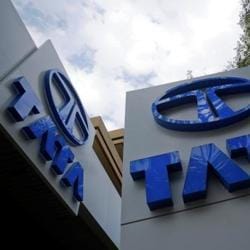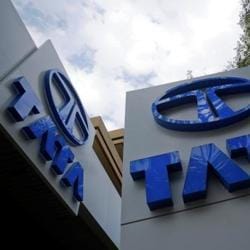 The win will help Tata Motors offer other models of electric vehicles in India.
Tata Motors Ltd has won a marquee government contract for supplying 10,000 electric cars, outbidding Mahindra & Mahindra (M&M) in the contest for the ₹1,120 crore order, the largest such procurement anywhere in the world.
The vehicles will be procured by state-owned Energy Efficiency Services Ltd (EESL) at a per-unit price of ₹1.2 lakh and will lay the foundation for the National Democratic Alliance government's ambitious plan for a mass shift to electric vehicles (EVs) by 2030.
"Tata Motors Ltd quoted the lowest price of ₹0.16 lakh exclusive of GST (goods and services tax) in the competitive bidding. The vehicle will be provided to EESL for ₹1.2 lakh which will be inclusive of GST and comprehensive 5-year warranty which is 25% below the current retail price of a similar e-car with 3-year warranty," the government said in a statement.
These e-cars will be procured in two phases; 500 will be supplied in November 2017 and the remaining 9,500 cars in the second phase, for which dates haven't been declared yet.
"Three companies had sent their bids yesterday. Nissan (Motor Co. Ltd) could not qualify for the bid as they could not indicate what product they are going to offer," said Saurabh Kumar, managing director of EESL.
"Tata Motors has been collaboratively working to develop electric powertrain technology for its selected products. EESL tender provided us the opportunity to participate in boosting e-mobility in the country, (and) at the same time accelerate our efforts to offer a full range of electric vehicles to the Indian consumers," Guenter Butschek, managing director and chief executive officer of Tata Motors, said in a statement.
Mint reported about the EV leasing plan by the government, its agencies and state-owned firms on 15 April.
Tata Motors will be supplying the electric variant of the Tigor compact sedan as part of the contract, said a Tata Motors executive, requesting anonymity.
"Each phase has three variants—base, mid and high. Tata Motors was the lowest bidder for all the three," the executive added.
An M&M spokesperson declined to comment.
On 26 September, Mint reported that EESL had revised its tender for 10,000 EVs, doing away with a requirement that these cars have to be sedans.
The contract is the starting point of EESL's EV procurement programme, given that these vehicles will be used to replace the petrol and diesel cars used by the government and its agencies, which have around half-a-million cars, of which about a third are leased.
The government has given the EV sourcing mandate to EESL, with the next set of tenders expected to source e-rickshaws and e-autos under the faster adoption and manufacturing of electric vehicles in India (FAME) scheme.
EESL's business model is to make these vehicles available for a monthly payment of around ₹5,000, ₹,000 less than what is currently paid by the government and its agencies for leasing cars running on petrol and diesel.
"What we are offering is very simple: whatever you are paying for a petrol or diesel car, phase it out over a five- to six-year period, and we will give you an electric car with a driver. Potentially, on this very simple model, you can convert 200,000-300,000 cars into electric and it takes you closer to the mission," said EESL's Kumar.
Sending a clear signal that India is firmly moving towards electric vehicles, the GST Council set a 12% tax rate for electric vehicles in May, compared with 28% plus cess for petrol and diesel cars and hybrid vehicles. Indian auto firms were warned by the government earlier this month to switch to production of vehicles that run on non-polluting alternative fuels or risk being overtaken by inevitable policy change.
Experts said the EESL tender demonstrated the government's strong intent to push EV mobility.
"While the order is a big positive for Tata Motors and sends out a strong signal with regard to government's intent on electric vehicles, the policymakers have to think through the impact of such a rapid shift," said Harish H.V., partner at consulting firm Grant Thornton.
"It is going to create a big disruption in the ecosystem of vehicles that run on internal combustion engines and impact several jobs," he added.
First Published Date:
29 Sep 2017, 09:58 PM IST
TAGS:
NEXT ARTICLE BEGINS