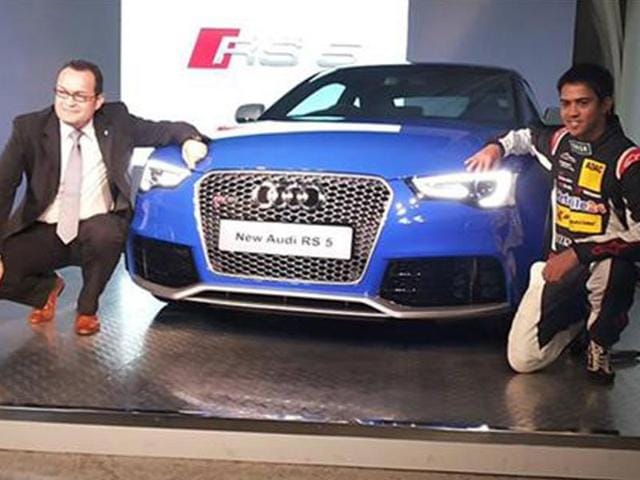 Rupee pinch to make luxury cars dearer
1 min read

.

Updated: 04 Jul 2013, 03:31 PM IST

Luxury cars may get even pricier following the rupee\'s steep fall against the US dollar and the euro.

Luxury cars may get even pricier following the rupee's steep fall against the US dollar and the euro.



Price tags on many lavish automobiles may be increased between ₹ 50,000 and ₹ 3 lakh, depending on the models, as their makers, who sell completely built imported cars or locally assembled cars containing a lot of imported items, find it difficult to control current input costs.
Similar Cars
Audi India head Michael Perschke said the company will increase prices by 2-3% in July or August this year. 'We will have to pass on this (the impact of rupee depreciation) to customers,' he said.
This means Audi's ₹ 30-lakh A4 sedan may become costlier by ₹ 60,000 to ₹ 90,000 while its ₹ 43-lakh A6 will cost at least ₹ 86,000 to ₹ 129,000 more.
Audi had revised prices of all its models in January and hiked its SUV prices further following the union budget. Another luxury market player Mercedes Benz said the company would review its position if need arises.
'The crashing of the rupee is a worrying sign for the industry, for sure. Mercedes-Benz India has a long term hedging strategy and we are well prepared for the foreseeable future. However, we would like to wait and monitor the situation closely. We may consider a price hike for our model range if the situation persists,' said Eberhard Kern, MD and CEO, Mercedes Benz India.
In the last one year, the rupee fell from ₹ 69.7 to ₹ 77.8 against the euro and from ₹ 55.4 to ₹ 59.7 against the dollar.
Despite these market sores, luxury carmakers have beaten the downtrend that gripped the car industry and registered decent growth levels this year.
Audi, which has now become the leader in the luxury segment, sold 4,846 units in the first half of 2013, up 21% from the corresponding period in the previous year while Mercedes Benz reported 16% growth at 3,765 units.
A response from BMW, another major luxury car manufacturer, was not available at the time of going to press.