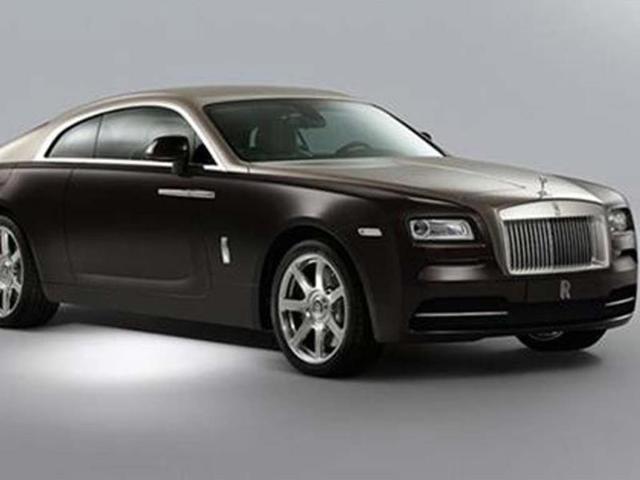 Rolls-Royce set to launch Wraith August 23
1 min read

.

Updated: 17 Aug 2013, 04:45 PM IST

Rolls-Royce is set to launch its most powerful car ever, the Wraith, in India on August 23.

Rolls-Royce is set to launch its most powerful car ever, the Wraith, in India on August 23.

The Ghost-based coupe is its most dynamic car ever, according to Rolls-Royce, and will come powered by a 624bhp V12 engine capable of accelerating from 0-100kph in 4.4 seconds.

The Wraith is 183mm shorter in terms of wheelbase than the Ghost , 130mm shorter in overall length, 40mm wider in rear track and 43mm lower in height.
Similar Cars
The suspension has also been stiffened to minimise body roll and ensure the driver gets a better sense of feedback when cornering. The steering weight is also heavier at high speeds and lighter at low speeds to encourage spirited driving.

However, company boss Müller-Ötvös emphasised that the Wraith should not be considered an outright sporting GT. 'While the Wraith does push the brand in a new direction, evolving it in a way that we hope will attract new, perhaps younger customers, it is still a Rolls-Royce, and the 'bed of air' ride our customers expect is still uppermost in the car's DNA.'

Technical innovations to complement the car¹s dynamics include a satellite-aided transmission, which uses GPS mapping data and driving style measurements to ensure the correct gear is pre-selected for the road ahead by the eight-speed ZF gearbox.

Inside, the Wraith features Phantom-grade leathers and new wood panelling, which stretches across the coach doors through to the rear of the car. A starlight headliner is also available in a model other than the Phantom for the first time, working via 1,340 tiny lamps hand-woven into the roof lining.
There is no word yet on pricing.