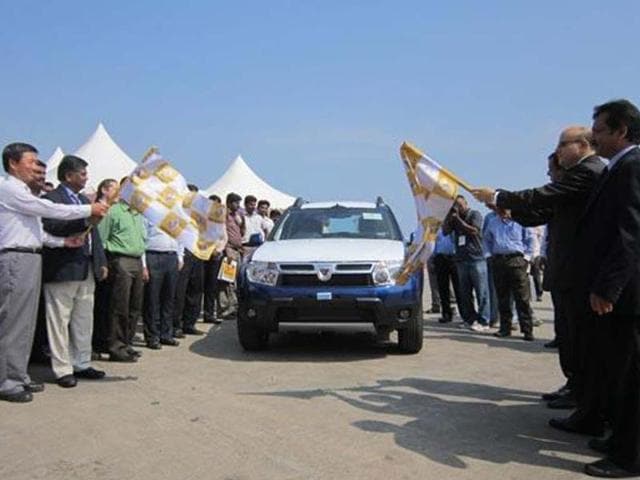 Renault commences Duster exports
1 min read

.

Updated: 04 Dec 2012, 11:00 AM IST

Renault India has flagged off its export operations with the shipment of the first batch of Dacia-badged Duster SUVs from Ennore port in Chennai.

With the export of its first consignment of 350 Dusters to the United Kingdom and Ireland, Renault India has made its first foray into right-hand-drive markets worldwide. The company's manufacturing plant at Oragadam, near Chennai, is currently the only facility globally to produce the right-hand-drive Duster, which is also sold in India.
Similar Cars
"Oragadam is the only plant of Renault that manufactures right-hand-drive models. So naturally, it will become a hub for all markets across the world," said Marc Nassif, managing director, Renault India.
There are three export variants - 104bhp 1.6-litre petrol, 110bhp and 90bhp diesel. A 4x4 version was also developed specifically for the export market. "We are importing the crucial components for the 4x4 model, fitting them at the Oragadam plant, and exporting them," said Nassif.