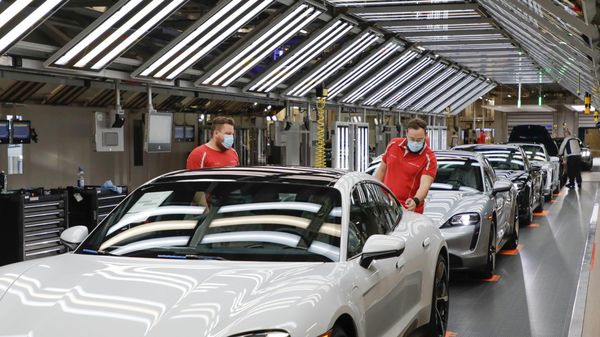 Porsche asks component suppliers to switch to green energy, reduce CO2 emissions
1 min read
.
Updated: 05 Jul 2021, 12:15 PM IST
Porsche says that it will be investing more than a billion euros in decarbonisation measures over the next ten years.
The company aims for more than 80% of all new vehicles sold to be purely electric or plug-in hybrid models by 2030.