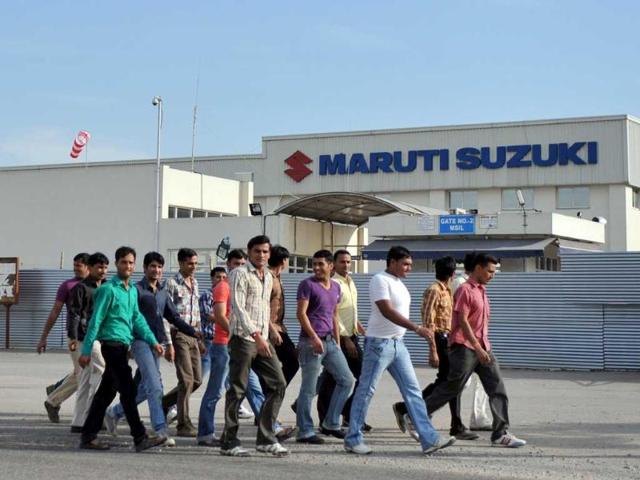 Paying off union leaders may not end Maruti stir
1 min read

.

Updated: 05 Nov 2011, 01:37 AM IST

Manesar workers say they have been left in lurch, stick to demand.

Workers at Maruti Suzuki India's Manesar plant are still sticking to their demand for recognition for a new trade union even though their leaders struck a deal with the company and quit, with fatter purses.

In a seemingly final solution to the agitation, 30 workers — led by Sonu Gujjar and Shiv Kumar — who faced suspension and enquiry, resigned during the past one week.

Although the management didn't wish to reveal their final settlements, the two leaders are reported to have got more than R35 lakh each, while the others received around R16 lakh each.
Similar Cars
The trouble at the Manesar plant first surfaced in June when over 1,000 workers went on a strike demanding recognition for the union. The strike continued sporadically for more than three months and could be resolved only on October 21.
But Gujjar and Kumar, whose exit is being seen as a positive move by the company, have been untraceable since the agreement. Their stealthy exit has led to resentment among the workers.
"It is hard to believe they have taken money and left us in the lurch. All we know is they are in Gurgaon. We have not been able to meet them. We won't believe anything as long as we don't hear from them," said a worker.
A company spokesperson said that since all the 30 workers resigned on their own, there was no need for disciplinary action.