Pay and drive: FASTags could help flag off a road-pricing scheme in India
The expanding use of FASTags for the payment of toll on highways should be seen as an opportunity to formulate and articulate a clear strategy on road-pricing and public transport. The ministry of road transport and highways has made the use of FASTags—essentially windshield stickers with embedded radio frequency chips that can be read by sensors at toll plazas—mandatory from 15 December and cash counters will be steadily shrunk at the 500-plus toll plazas around the country to make cashless payments the norm.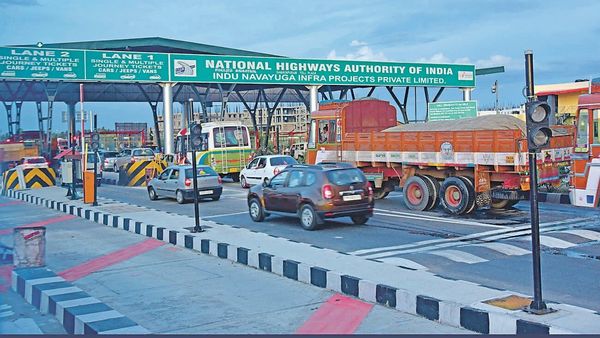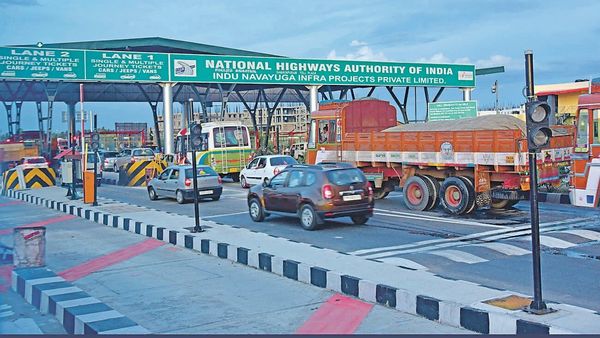 Image used for representational purpose.
This should have been thought of long ago, when toll plazas were mushrooming on major national and state highways, but our venal political system preferred cash. It is an open secret that cash collections are often used by toll operators to pay off politicians who may have done them some favours.
Now that FASTags are mandatory and new cars anyway come with these attached, road-pricing should actually be easier to implement everywhere. In most metros, from smog-enveloped Delhi to overcrowded roads in Mumbai or Bengaluru, the logical way to manage traffic congestion and pollution is an intra-city toll. With most cars now likely to have FASTags, extending them to all city vehicles should be possible within six months if the country's big municipal corporations take the lead.
Also check these Vehicles
Find more Cars
Congestion pricing also holds the key to financing public bus fleet expansion, for metro networks take a long time to build and are hugely expensive. The first answer to congestion and pollution ought to be the bus. Most other schemes have come a cropper because no linkage has been established between road pricing and the funding of public transport.
Delhi has been experimenting with an odd-even scheme to reduce vehicular pollution, and Bengaluru has been trying special bus lanes. However, these are not real solutions to the problem of overcrowded urban roads and inadequate funds for public transport. FASTags offer a solution. If every FASTagged car is charged, say, ₹10 every time it enters or exits a congested zone, money will be generated that will not only fund a small part of the expansion in public transport infrastructure, but also help reduce congestion and pollution.
Once the scheme works well with cars, two-wheelers and three-wheelers, too, should be brought within the ambit of city road pricing. It is wrong to assume that two-wheelers need to be given special treatment when they collectively cause as much pollution and congestion as cars. They do not need any more mollycoddling, though charges should obviously be very low initially to gain acceptance.
This should also be a good time to look at automobile-related taxes. There is no reason why parking and registration charges should not be raised for private vehicle ownership once the current automobile slowdown is over. Rather than a one-time registration fee, we could have an annual licensing scheme where charges rise every three years. This will incentivize the junking of older vehicles faster.
What should be brought down is the fees for registering taxis and autorickshaws, and other commercial vehicles, which would make them cheaper and encourage people to opt for public transport. The biggest area for reform should be app-based taxi and auto hiring services. Currently, states over-regulate cab-hailing apps, such as Ola and Uber, to protect the incomes of older yellow-top taxis and autos, but the future is in shared mobility services. These services can expand several-fold in four to five years if the regulatory environment were friendlier.
Neither Ola nor Uber provides uniformly good services and the safety of passengers is suspect as their drivers are mere affiliates and not employees. What states ought to do is regulate pricing less and focus more on improving things such as safety and security, including the setting up of call centres to help customers in distress. There also ought to be heavier punishments for drivers refusing to ply when it suits them.
However, it's not as if rogue drivers are the sole culprits, as the frequent strikes at Ola and Uber for higher payouts indicate. The app-based companies are mistaken if they think the ever-expanding availability of new drivers will keep their demands for a higher share of the fare at bay. Compared to the extravagant incentives given to drivers a few years ago, today they barely scratch up a decent income, especially when urban traffic snarls make it tougher for them to make up for lower earnings per trip by working longer hours. State governments can help them by creating their own ride-hailing apps that offer a much higher share of fares, thus forcing Ola and Uber to do the same. It is foolish to pretend that an unhappy driver will provide customers good service.
One logical way forward is to allow private cars that are currently underused to be converted to part-time Ubers and Olas. This will expand the idea of shared mobility at a much lower cost to both customers and drivers—and boost jobs for drivers.
The future of mobility is shared, tolled and publicly-funded mass transport. FASTags are one way to start turning policies in favour of public transport, with owners of private vehicles funding some of it.
First Published Date:
18 Dec 2019, 10:29 AM IST
Recommended for you
View all
NEXT ARTICLE BEGINS


Shop Now

55% OFF

19% OFF

73% OFF