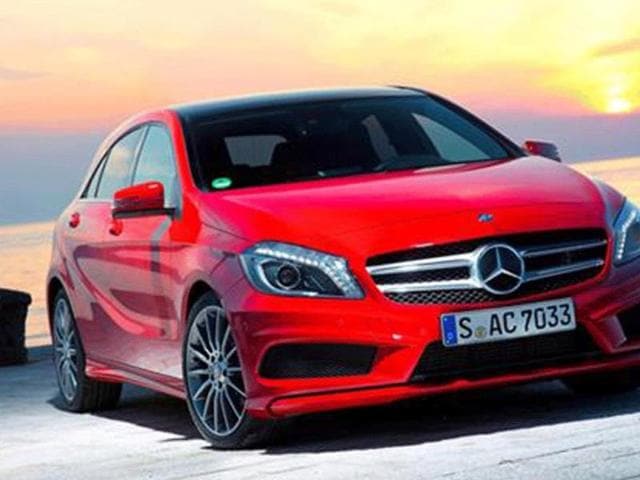 Not really a Class?
2 min read

.

Updated: 31 May 2013, 12:14 PM IST

Modern, upmarket, yound and sporty. But at Rs. 22 lakh, Mercedes A class is quite a stretch and may not be a standalone blockbuster success. Sumant Banerji writes.

Call it bad timing or pure bad luck. The launch of the A class in India could not have come at a more inappropriate time. Only on Thursday, Daimler recalled 6,000 units of the car in Germany to replace defective airbags. It is a bad advertisment alright, but Indian consumers need not worry.
Similar Cars
Given the German precision, the cars in India would be faultless as far as safety is concerned. The bigger challenge, however, would be to overturn the perception that only big saloons deserve a premium pricing and a compact car must necessarily be cheap. It is a reverse alphabetical order but can the A upstage its brethren?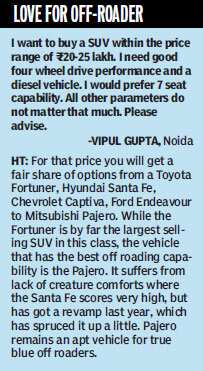 Performance and handling
As we knew all along, the A class comes with the entry level 180 petrol and diesel engines, both turbocharged. The 1.6 litre petrol motor develops 122 bhp power and a high 200 Nm torque over a wide rpm band. The 2.2 litre diesel engine belts out 109 bhp power and a higher 250 Nm torque. Both are mated to a 7 speed automatic gearbox that offers three drive options — economy, sports and manual. While the petrol motor feels adequate and offers good mid range power it is the diesel that has more grunt. The car pulls away cleanly and keeps going merrily to well beyond 100 kmph without much ado. The suspension set up is on the harder side giving the car good handling dynamics that is particularly impressive around corners. The steering is precise and direct and the transmission works well. However, the ride at the back is a little harsh due to the vehicle's tendency to filter in all bumps and craters on the road.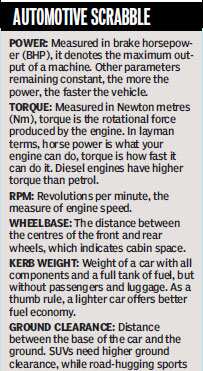 Verdict
There are two things that completely work in A class' favour. That it is the first luxury compact car to be launched in India and then it is also the first that has the imprints of Mercedes' new design language. The first one is as much an advantage as a challenge. At ₹ 22 lakh, it is quite a stretch even for customer looking for luxury in a small package. For that price, it does not quite have the legacy or character of a Mini for example. Designed impeccably, built well and loaded with technology the car is a standout performer but the novelty factor will ebb once Mercedes' other cars come about, especially the CLA, a sedan just below the C class. The A may well lay the foundation for that but on its own it may not be the blockbuster success Mercedes is hoping for. It will strictly appeal to those who already have a Merc or two at home. New age luxury car buyers, especially in India, may still root for a proper sedana or a compact SUV. And yes, there are seven airbags and none of them are defective.