New Discover(y)
Bajaj released a new variant of the Discover 125 last month. We take a look at what it is all about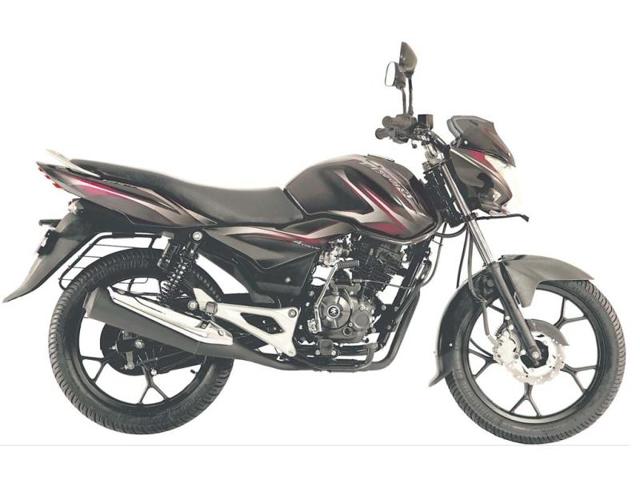 If you thought Bajaj Auto has been focusing all too much on the KTMs and the Pulsars, they just proved you wrong. The company dusted and brought out a new variant of their 125cc commuter, the Discover, to give it (as they say) superior technology and features while focusing on good mileage.
Without giving away any secrets, let us look at the bike as an all-new product.
LOOKS
The Discover 125 M has decent enough looks for this segment, though others may boast of better graphics. With a small engine and body, there is no point in going overboard with fairings and chubby exhaust pipes and the works, and to that extent, the Discover is more or less conformist. The nice small bikini fairing is in place around the headlight, and the clocks are standard analog stuff. The 5X10 spoke wheels look rather peculiar to a traditionalist, though the alloys are neat and the matt black finish on the rim, frame and exhaust are a classy touch, especially on the charcoal-magenta combination that we got to ride..
There is nothing much more to write about in the looks department. There are some nice colours, though: Electron Blue, Wine Red, Charcoal Magenta, Charcoal Green, Silver Blue, Silver Gold.
ENGINE, PERFORMANCE
The 125-cc engine has always been rather nippy, thanks to its four-valve structure, and that characteristic remains. Small commuter engines are not built for performance biking, so it would be unfair to talk about acceleration and power output and stuff, but the fact remains that in this category, this bike does take off in a hurry, and tires only after hitting 50-60 kph.
The competition chiefly comprises the Hero and Honda pair of Ignitor and Stunner respectively, though 125cc is a particularly attractive segment for all bike makers, as a place where upgrading commuters tend to land up.
That said, the engine did tend to cough a bit when we gave it a rip. No point in trying to make a work horse race. Till about 70 kph the engine keeps up, from there to 90 is a struggle with the exhaust note getting increasingly strident, while beyond that you would not want to try till the bike is broken in (ours is brand new, with just 5 km on the clock).
RIDE AND HANDLING
The Discover is a neat runabout for short rides; 30-50 km rides become monotonous rather quickly; we did not try longer distances. The seat, handle and the gas-filled shockers are exceedingly comfortable, and the rider feels no fatigue. We do wish this Discover had meatier rear tyres, but that would have compromised on the mileage. Road-bite is one thing we really missed on this bike, especially while taking corners in a hurry. On the other hand, it is unlikely that the potential audience for this bike would be putting it through that sort of treatment.
Braking is decent enough. We got to ride the model with a petal-disc up front, and while it is not a showstopper, it gets the job done. Since average riding speed is likely to be 50 kph rather than 80, the drum at the rear is sufficient, too.
VERDICT
To sum up, Bajaj has put out a very serviceable bike at ₹ 50,000 that can give you a somewhat better commute thanks to the bigger engine, while not compromising on mileage (in the region of 63-65, once the bike is broken in). The ride is comfortable, well-cushioned and the riding posture relaxed. Does all this fit in with your requirement? Go give it a ride. Also, do give a thought to products from Suzuki and TVS — the Slingshot and the Phoenix — for mileage and looks respectively.
First Published Date:
25 Apr 2014, 11:06 AM IST
TAGS:
NEXT ARTICLE BEGINS