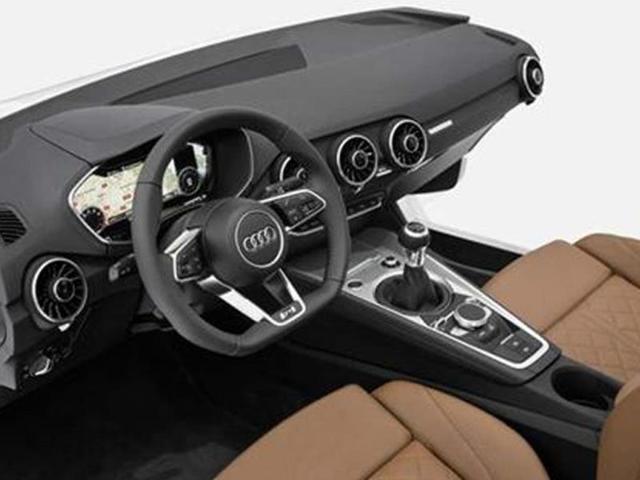 New 2015 Audi TT interior revealed at CES
1 min read

.

Updated: 14 Jan 2014, 03:11 PM IST

Audi has unveiled the upcoming TT's interiors at the CES in Las Vegas.

Audi has unveiled the upcoming new 2015 TT's interiors at the CES 2014.

The new Audi TT's cabin aims to be fully focussed on the driver, at the same time being puristic and sporty. It gets an instrument cluster and an infotainment screen bundled up in one display behind the steering wheel.

The 12.3-inch TFT display consists of a classic view and an infotainment view, which, overall, eliminates the need for a second screen. The new TT's MMI interface responds via hand-drawn gestures.

The next-generation TT also gets a multi-function flat-bottomed steering wheel. The air-vents are shaped like turbines and they come with individual settings for temperature, which can be adjusted via dials set on the vents themselves.

The new TT's dashboard, overall, resembles an airplane wing when viewed from above. The new TT will get sport seats with pneumatically adjustable side-bolsters and integrated headrests.

The interior layout shown at the show features a six-speed manual gearbox. The new Audi TT will be unveiled officially later this year.