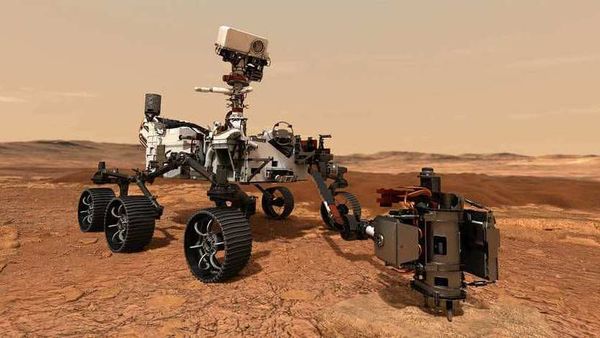 NASA's six-wheeled Perseverance rover safely lands on Mars
1 min read
.
Updated: 19 Feb 2021, 10:19 AM IST
The NASA Perseverance rover has landed on Mars' Jezero Crater after travelling a distance of around 300 million miles in nearly seven months.
Nicknamed Percy, the rover's primary task is to collect rock samples from the planet to evaluate the existence of life there.