Motorcycles: 5 revolutionary concepts and prototypes
Bridging the gap between sci-fi fantasy and the laws of physics, designers and engineers are busy developing the motorcycles of the future.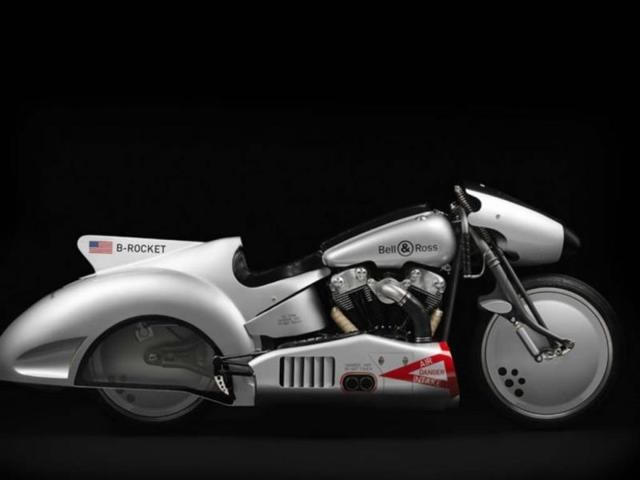 Bridging the gap between sci-fi fantasy and the laws of physics, designers and engineers are busy developing the motorcycles of the future. Here is a round-up of some of the most remarkable of these futuristic prototypes, equipped with never-before-seen features and technology.
B-Rocket
This astonishing bike was created by French watchmaker Bell & Ross in partnership with Shaw Speed and Customs, a British Harley-Davidson dealership and customs workshop. Underneath the retro design, the motorcycle packs a 1,584cc Twin Cam 96 HD engine. Presented in a world premiere in January at Paris's International Automobile Festival in January, the B-Rocket was on display in April at Baselworld, the international watch industry trade show.
Kawasaki J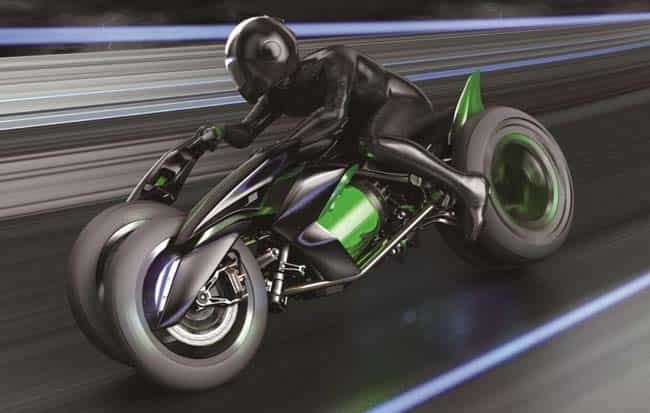 The Japanese manufacturer unveiled this bold futuristic concept at the 2013 Tokyo Motor Show. With an aggressive design and 100 percent electric engine, the Kawasaki J stands out most of all for its ability to change shape according to the driving circumstances. For urban driving, the space between the two front wheels widens and the handlebars are raised. On the open road, in contrast, as the motorcycle approaches top speed, the front wheels come together and the handlebars are lowered, adapting to the rider's position. As speed increases, the Kawasaki J becomes longer and lower.
Lotus C-01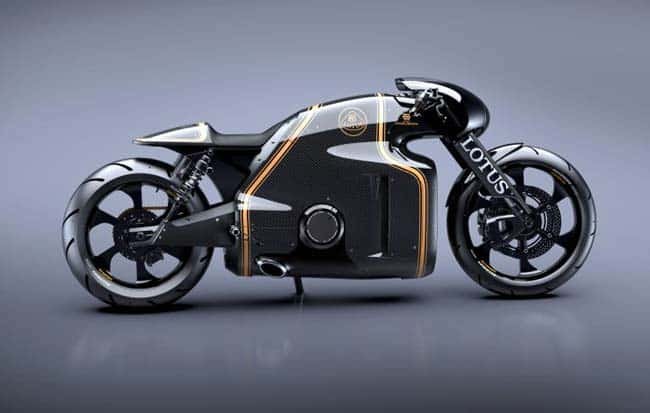 Newcomer Lotus Motorcycles has presented its very first model, the spectacular C-01, a sports bike with around 200hp. The model is made with high-end materials including carbon, titanium and a type of steel commonly used in the aeronautical industry. Currently a road-ready prototype, the C-01 was developed by the German racing team Kodewa, which is headed up by Colin Kolles, former head of the HRT Formula 1 Team. Daniel Simon, the designer behind the motorcycle in the movie 'Tron Legacy,' created the motorcycle's exterior.
Voxan Wattman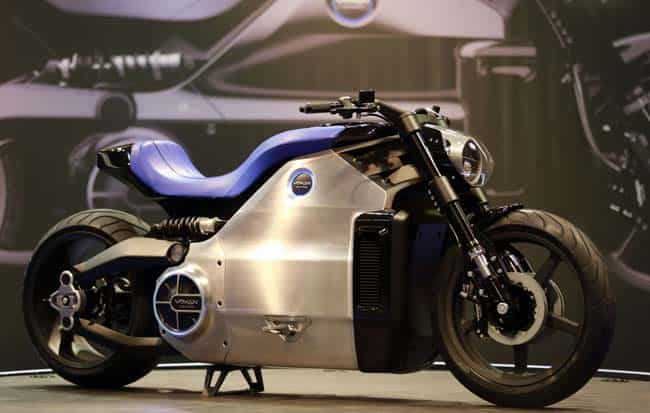 The French manufacturer made its comeback in 2013 at the Paris Motorcycle, Scooter and Quad Show with the world premiere of the Wattman, the world's most powerful electric motorcycle. Designed by Sacha Lakic, the model has a 200hp engine and accelerates from 0 to 100km/h in just 3.4 seconds. The model is expected to hit the market in 2015.
Geco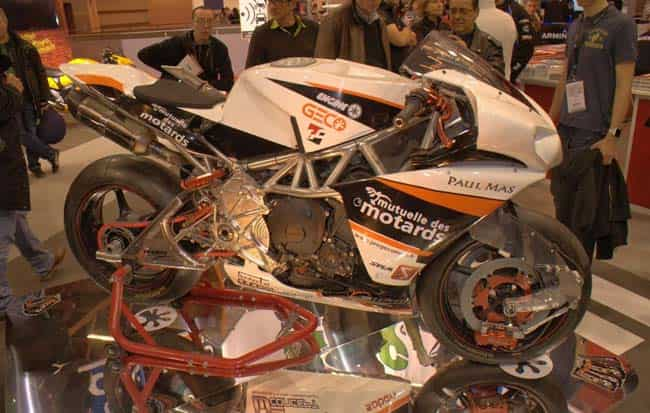 Also presented in a world premiere in 2013, the Geco was designed by a team headed up by former motorcycle pilot Eric Offenstadt. Touted as the world's first 'homo-kinetic' motorcycle, the Geco is the result of years of research. Its innovative technology aims to eliminate the differences between the speed of the vehicle and the speed of its wheels, namely thanks to improvements to traction and suspension. The Geco will be piloted in a number of enduro races and will be studied by multiple motorcycle manufacturers looking to improve their bikes.
First Published Date:
02 Jun 2014, 06:33 PM IST
TAGS:
NEXT ARTICLE BEGINS