Motorcycle diaries
For seven years, short weekend rides had become a ritual for Mumbai-based corporate executive Shipra Singh and her banker husband. But she was looking for a bigger thrill - a motorcycle tour to Ladakh.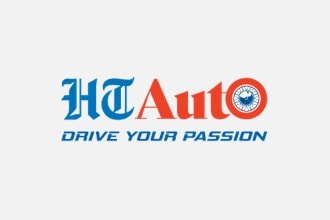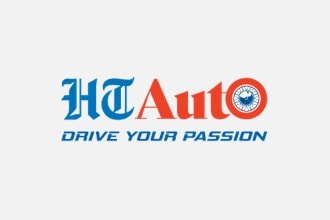 Shortage of time and the energy to plan out a journey were deterrents, till a fellow motorcycling enthusiast told her about Enfield Riders, a motorcycle touring startup firm in Mumbai.
The chance encounter eventually gave Singh keys to a shining new Classic 500, which she took on rent for her dream trip from Enfield Riders, along with her two-year-old son, to Ladakh. The start-up, besides providing her a motorcycle, arranged logistics, accommodation, food, accessories and safety backup. She travelled in a group.
Trending Bikes
Find more Bikes
'Budget was not as much a concern. A proper support system wherein my two-year-old child and I would be comfortable was the top priority,' she said.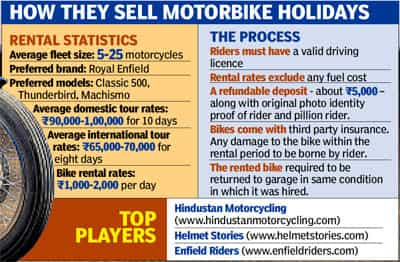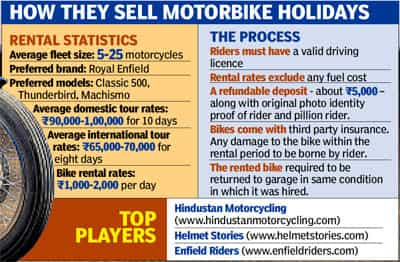 While the motorcycling culture is still nascent in India, a growing breed of enthusiasts with loads of riding miles on them are turning entrepreneurs and offering motorcycle-guided tours. Enfield Riders, Helmet Stories, Hindustan Motorcycling Company and IndiMotrard are a few examples of professionals chucking their jobs to run fulltime, end-to-end motorcycling tour guide firms.
Poornima Gujral chucked her teaching job of 10 years at Mumbai's Oberoi International to start Enfield Riders. A pillion rider for four years with her husband, Gujral took the plunge in April this year. She started with a fleet of five shining new Royal Enfields and aims to scale up to 15 Enfields by 2015.
'It was quite a switchover from a teaching profession to a touring business. There is a market where consumers are not constrained by budget but are instead looking for the wholesome, packaged end-to-end experience,' said Gujral.
While earlier, bike rentals and tour opportunities where concentrated in Delhi, where foreign nationals would land up and then ride the bikes to the Himalayan foothills or other parts of India, the business is seeing more spread and domestic appetite now.
'When we started out, we thought we'd get an all-international clientele. However, Indians are getting into motorcycles in a big way and comprise a majority of our clientele,' said Vir Nakai, who started the Mumbai-headquartered Helmet Stories with Harsh Man Rai, after quitting his advertising job.
'The motorcycle market is opening up in India, with some key launches coming up in the future. The newer models could be worth the wait for fleet additions,' said Nakai.
The motorcycling firms trips throughout the year with average fleet sizes ranging from five to15. While the tour fees are mostly competitive, the difference lies in the services delivered - accommodation, camping facilities, food, backup van.
While in motorcycling circles, Ladakh is considered the God for all expeditions in India and is in high demand, IndiMotard, a Bangalore-based motorcycling tour firm has taken a leap to deliver more. Started in 2007 by motorcycling enthusiast Anand Dharmaraj, IndiMotard has a fleet size of 25 bikes. Besides domestic tours, the company conducts international tours to destinations such as Sri Lanka and Cambodia.
'Our clients don't want to deal with logistics issues, booking hotels, planning stopovers and procuring permits,' said Dharmaraj. 'In India, hardcore motorcycling is yet to mature. But there is a young, niche clientele seeking the experience. Such opportunities exist in Sri Lanka and Cambodia where we make two trips annually, while maintaining the two trips schedule in India as well.'
When the motorcycles are not on tour, the companies mostly rent them out for weekends. Bike rentals, though, contribute about 20% of the total revenues. The big chunk comes from tours.
'For our weekend getaways, called Boomerang, we give away motorcycles, arrange the logistics of stay and provide the support while working out routes and other safety issues. These trips are nominally priced and bring additional revenues,' said Dharmaraj.
First Published Date:
18 Nov 2012, 20:59 PM IST
Recommended for you
View all
NEXT ARTICLE BEGINS


Shop Now

55% OFF

21% OFF

73% OFF