Most eagerly awaited models at the Frankfurt Motor Show
Ahead of the opening of the 66th Frankfurt Motor Show, the world\'s car manufacturers are arriving in Germany with their latest designs and models in tow.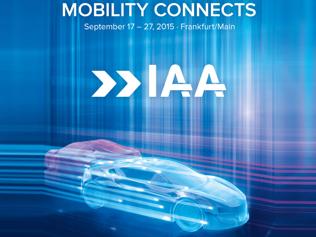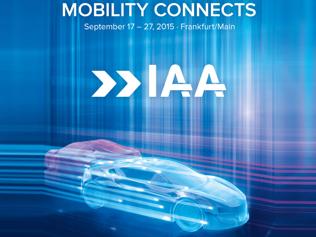 The next Frankfurt International Motor Show will open its doors September 17. Photo:AFP
The 66th Frankfurt International Motor Show will kickstart on Sept 17, where the world's top autogiants will flex their muscles with their latest models and designs.
While all eyes are set on big shake-ups in the buzzing SUV segment, here are some of the models on the menu card that are looked forward to sole surprises.
The most iconic car models in the world will be in their latest faces and designs in Germany, ranging from the pioneers of hybrids - Toyota Prius to the new Renault Mégane, and also the Audi A4 and the Opel Astra.
The main focus will however be given to the numerous updates on SUVs and crossovers. The trade show will set the stage for the presentation of the first SUV vehicles from car manufacturers Bentley and Jaguar: the Bentayga and the F-Pace respectively. Mercedes will present its new GLC, successor to the GLK, and BMW will reveal its new X1 while Volkswagen will showcase its latest Tiguan. Dacia will exhibit the 2016 Duster, and Nissan will present its new eagerly awaited concept car that will offer a hint of future models while Toyota may unveil a new compact crossover based on the C-HR.
Sport cars are also expected to steal the spotlight. Mercedes could be the highlight of this category with its C Class 63 AMG coupe. Meanwhile, Porsche will present its latest 911 model and Peugeot its 308 R Hybrid.
This year's supercar agenda remains relatively quiet. Ferrari will most likely introduce the 488 Spider, 6 months after the 488 GTB coupe, and Lamborghini will showcase a roadster version of its Aventador SV. Bugatti's Veyron will give way to the highly anticipated new Chiron (name of the famous racing champion), though only the concept car developed for the 'Gran Turismo' video game will be displayed in Frankfurt. For those craving more luxury, Rolls-Royce should hit the spot with its new Dawn convertible.
Several other concept cars will be showcased: the Citroën Cactus M and Aircross, Peugeot's all-electric Fractal and Audi's e-tron Quattro that should give us a taste of what's in store for the brand's future sporty and electric SUVs.
The 66th Frankfurt International Motor Show from September 17-27.
First Published Date:
14 Sep 2015, 11:53 AM IST
TAGS:
NEXT ARTICLE BEGINS