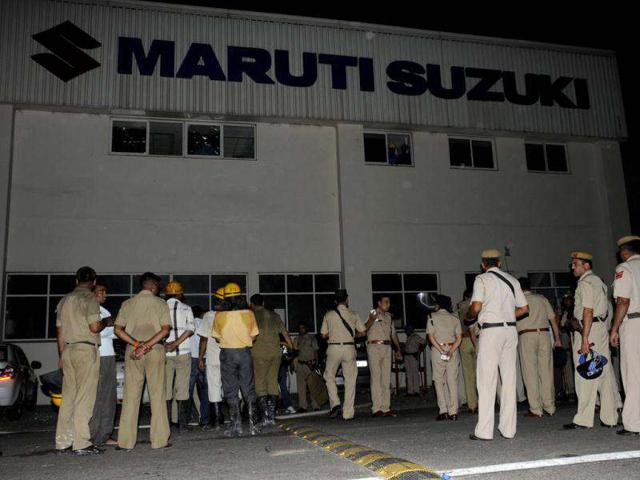 Maruti's Manesar mess: riot & wrong
3 min read

.

Updated: 25 Jul 2012, 07:49 AM IST

What's happened at Maruti? What is the tussle all about? What is the way ahead of the deadlock? Sumant Banerji looks at the scuffle at the auto major's factory that snowballed into a full blown confrontation. In figures | Lockout de-coded

What's happened at Maruti?
A mob of at least 600 workers of the two factories at Manesar armed with sticks and rods went on a rampage at around 6 pm on last Wednesday. The mob attacked any supervisor or manager that they could lay their hands on and ended up killing a senior human resource executive, Awanish Kumar Dev, and injuring 100 others including two Japanese nationals.
Similar Bikes
They completely damaged the fire safety building, security office and conference rooms of the factory. At least 100 cars were also damaged.
What is the tussle all about?
The management and workers had not been the best of friends for sometime. Last year, Manesar witnessed three strikes between June and October on the issue of recognition of an independent workers union. Wage negotiations were also underway but was taking a lot of time. Workers also wanted the talks to cover the 1,500 contract workers at the factories but the management was reluctant. That made the workers restless. There was also a feeling that workers at the older Gurgaon factory were treated relatively well and paid better salaries.
Why did not the police contain the violence?
A contingent of 50 armed policemen had been called by Maruti as early as 3 pm. They chose not to act till the workers started setting the factory ablaze. Police said its force was not adequate to control the mob.
Wasn't there a truce between workers and the management in October last year?
The company had signed a tri-partite agreement with the workers and the state labour commissioner in October to put an end to the strikes last year. The management agreed to revoke suspension of most of the workers and also relaxed the penalty of eight days loss of pay for every single day of strike. Workers were also allowed to form their own independent union but disallowed to affiliate themselves with any bodies such as CITU or AITUC. Some of the other teething issues like availability of transport from nearby areas were also addressed. Two committees, a Grievance Redressal Committee and a Labour Welfare Committee, were also set up. Around 30 workers with serious charges were kept under suspension and later given VRS.
What is the importance of this plant for Maruti's overall operations?
Manesar is the newest of all Maruti's factories and is more efficient and highly robotised. It is spread over a larger area and has a huge stockyard capable of stocking as many as 30,000 cars. The two factories make 550,000 cars a year, around 1,500 cars a day. It accounts for around 40% of Maruti's overall capacity. A new third factory is slated to come up at Manesar to be operational by mid 2013.
Which are the models whose production have been affected by the lockout?
Four models are made at Manesar —Swift, Dzire, SX4 and A Star. Swift and Dzire are highly successful models in Maruti's line-up and are the second and third largest selling cars in India. They also enjoy a waiting list today even when the consumer sentiment is low and the industry is in a slowdown mode. Unlike other cars, there is negligible discount on the two cars and their contribution to Maruti's profits is also significant.
Have car prices of these models started commanding a premium in grey market?
Swift and Dzire have, on an average, a waiting period of two months. So far, there is negligible premium for the two cars in grey markets except for select variants like diesel and in select pockets of the country. There is likely to be little impact if Maruti is able to resume operations within two weeks. Otherwise the waiting period will swell and the cars would start commanding premium across the country. There could also be consumers shifting to rival brands such as Hyundai, Honda, Toyota or Nissan.
What is the political implication?
It is a loss of face for Haryana's Bhupinder Singh Hooda-led government. Maruti has been the flag bearer of industrialisation in the state and has helped its economy immensely. Already fresh investments into the state from manufacturing sector is reduced to a trickle. Maruti itself chose not to set up new factories in Haryana and moved to Gujarat. Violence at Manesar would only enhance the state's growing reputation as an unsafe place for industry. The first casualty could be the third factory at Manesar with an investment of nearly ₹ 2,000 crore that may be cancelled though the company is sticking to it so far.