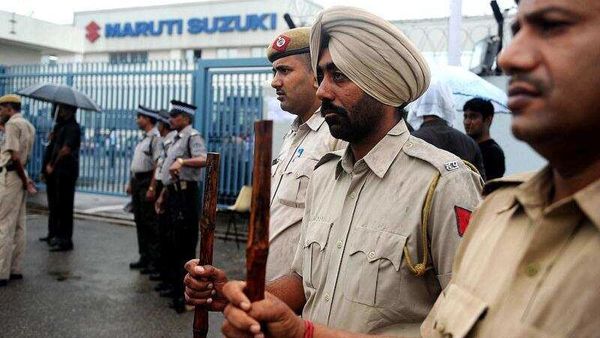 Maruti back in business, Manesar plant reopens
12 min read

.

Updated: 22 Aug 2012, 01:33 AM IST

Maruti Suzuki India today resumed production at its Manesar plant amid heavy security, a month after a lockout was declared due to violence in which one senior company official was killed and 100 others injured.

Maruti Suzuki India on Tuesday resumed production at its Manesar plant amid heavy security, a month after a lockout was declared due to violence in which one senior company official was killed and 100 others injured.



'Production has resumed at the Maruti Suzuki Manesar plant this morning,' a company spokesperson said.
Similar Cars
Senior Superintendent of Police, Yogender Nehra, said a total of 1,200-1,500 policemen, including 540 from India Reserve Battalion (IRB), have been deployed inside and outside the plant.
The company had earlier announced that only 300 permanent workers will resume work in a single shift. Initially, about 150 cars are expected to be rolled out every day instead of the plant's normal capacity of 1,500-1,700 units.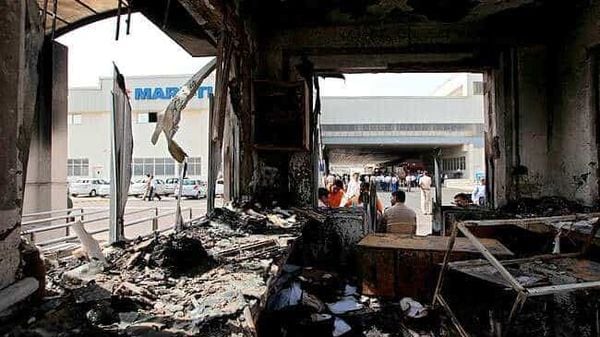 Maruti workers go on rampage at Manesar plant
The Haryana police found a dead body in the conference room of the plant but are yet to identify the person, who had excessive burns and was charred beyond recognition.
Though the cause of the violence is not known, workers alleged that a supervisor made casteist remarks against a Dalit worker and slapped him. The management then suspended the worker and this could have sparked the violence, sources said.
Police commissioner KK Sindhu told HT that the dead body was recovered from the place where the workers had burnt the structure. Raids were being conducted to arrest the workers, he added.
The mob of workers attacked executives when negotiations were underway between the workers' union and the management.
Maruti HR man beaten, burned alive
Maruti Suzuki India shut down its Manesar plant in Haryana indefinitely after its workers went on a rampage, killing one person, injuring 50 executives and setting more than 100 vehicles ablaze on Wednesday. The injured included some Japanese nationals.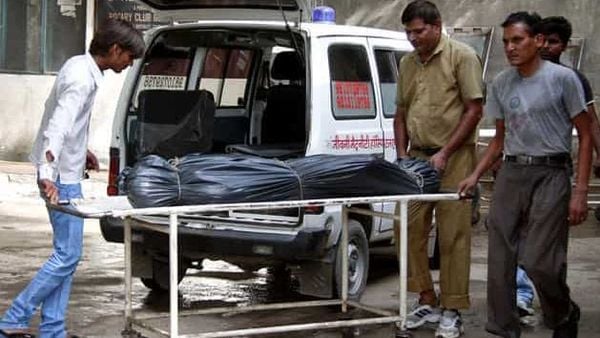 The body found at carmaker Maruti Suzuki's Manesar factory after the mob violence on Wednesday was identified as that of senior human resource executive Awanish Kumar Dev, 51.
The post-mortem on Thursday revealed that Dev suffered 100% burns and his legs were fractured.
He is survived by his wife Superna Prasad, who works with the defence ministry, and a son who is a class 12 student.
Police arrests 88 Maruti workers
The Gurgaon Police had arrested 88 workers in relation to the violent incident at Maruti Suzuki India's Manesar plant, where one person was killed on the evening of July 19.
'So far 88 workers have been arrested,' Deputy commissioner of police (DCP) Maheshwar Dayal told reporters outside the plant in Manesar.
He further said a special investigation team (SIT) has been formed headed by assistant commissioner of police Ravinder Tomar with six inspectors to probe the incident.
In order to maintain law and order at the plant, 1,200 policemen have been deployed in and around the area, he added.
Maruti Suzuki shares tumbles over 8%
Labour unrest is not a new phenomenon in Manesar plant. The factory had witnessed three such instances last year causing a total production loss of about 83,000 units resulting in a loss of about ₹ 2,300 crore.
Shares of Maruti Suzuki India tumbled more than 8% in morning trade on the bourses after production at its Manesar plant got affected following a scuffle between workers and management employees.
Shares of the company opened at a weak note and then fell as much as eight per cent to an early low of ₹1,126.70 on the BSE. Similarly, shares of the company tumbled over 8.20% and touched a low of ₹ 1,126 on the NSE.
The company has lost as much as 16.65% from its 52-week high of ₹ 1,428.20 on March 16.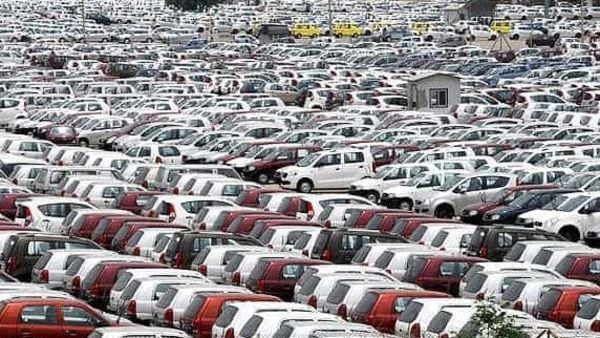 Manesar violence: a planned incident
Workers at the Manesar Maruti Suzuki plant had been planning to attack the supervisor and indulge in violence for about a week, claimed a labour contractor who was present at the spot.
They had been piling up iron rods and wooden logs and were waiting for the right moment, he said, adding that the alleged caste slur was only a trigger.
The Maruti Suzuki India Limited (MSIL) management also termed July 19 night's incident an orchestrated act of mob violence at a time when operations had been normal for the past several months.
The company denied any of the supervisors made caste-related remarks.
Probe begins; Maruti keeps faith in Manesar
A special investigation team was set up to probe the labour violence at Maruti Suzuki's Manesar plant in which the company's general manager (HR) was killed and more than 50 employees injured.
Gurgaon DCP (East) Maheshwar Dayal said the seven-member team would be led by an ACP.
"Ten teams have been formed to track down the culprits," Dayal said. Maruti has two plants in Manesar and a third is in the pipeline.
The violence-hit unit remained shut for the second day on Friday.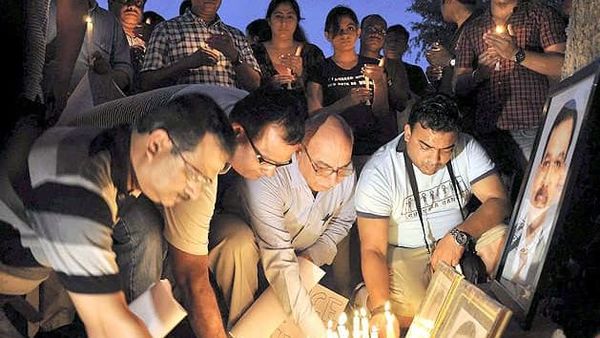 SIT probe after Maruti's Manesar violence
Taking a serious note of Wednesday's incident of violence at Maruti Suzuki's Manesar plant, the Haryana chief secretary PK Chaudhery on Thursday said that a special investigation team had been formed under the assistant commissioner of police, Gurgaon to reinvestigate the matter to bring the guilty to book.
An FIR had also been registered under section 302 against some unidentified persons and 55 identified persons and the police had arrested 99 persons in this connection.
The Special Investigation Team (SIT) constituted to probe last month's violence at the Manesar plant of Maruti Suzuki India Limited on Friday kicked off its investigation by rushing a team of cyber experts to retrieve the closed-circuit television camera (CCTV) footage.
Deputy Commissioner of police (DCP), East, Maheshwar Dayal said the footage would help the SIT know the sequence of events.
'There is a challenge before us as the CCTV cameras as well as video recorders that record the footage for a specified period were burnt in the fire on Wednesday. Experts from the cyber crime team will attempt to retrieve the footage," he said.
Closed for the 3rd day: Manesar plant suffers a loss of ₹ 210 cr
Maruti Suzuki India's Manesar plant will remain closed for the third day today after the violence in which one senior company official was killed, while the police has said most of the workers who instigated the incident have been identified.
The production loss has so far mounted to about ₹ 210 crore. The plant rolls out about 1,600 units per day. In terms of value, the per day loss is about ₹ 70 crore.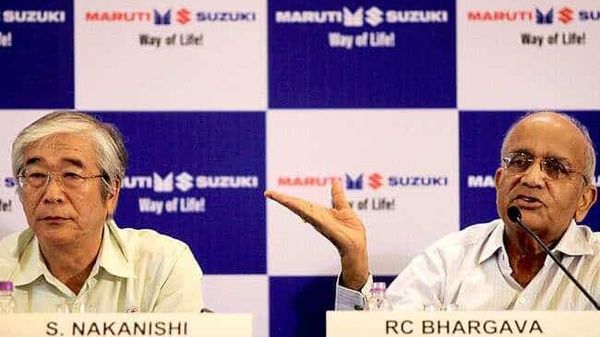 Trade unions wash their hands, condemn violence
Trade unions across the country slammed the workers who had gone on rampage last month's at carmaker Maruti Suzuki's Manesar factories killing a senior company executive and injuring at least 100 others.
Unions said workers should have adopted a democratic method of protest adding that the management's role is also suspect.
"Last Wednesday was a sad day for trade unionism in the country," said DL Sachdev, national secretary, All India Trade Union Congress, a week after the violence.
"We condemn the violent action as that is not the way for a democratic trade union. At the same time, blaming all the workers may not be right. Management is also responsible as it had isolated the workers."
The company had announced an indefinite lockout at the two factories till the investigation into the incident was underway and the future safety of the workers was not secured.
At least 97 workers have been arrested so far but all the executive members of the Maruti Suzuki Worker's Union (MSWU) remain absconding.
The Centre of Indian Trade Unions (CITU) also condemned the violence.
Manesar villages demand CBI probe
The mahapanchayat of 50 villages around the Maruti Suzuki India Limited's (MSIL) Manesar plant have demanded a CBI inquiry into the incident and have declared the SIT investigation hogwash.
The mahapanchayat was prompted to take a stand as the economy of nearby villages is largely dependent on the plant and hundreds of its ancillary units and vendors.
'We don't trust the special investigation team constituted by the government,' said former Gurgaon Zila Parishad chairman Rao Abhay Yadav, who presided a gathering of 50 villages at Dhana village on Monday.
Though the mahapanchayat's resolution fell short of condemning the incident and asking for a fair probe, representatives expressed serious doubts about the authority's intention to bring to book the culprits on political grounds.
Restrictions imposed in, around IMT Manesar
In view of the July 18 violence at the Maruti plant at Manesar, the district magistrate, Gurgaon, PC Meena has implemented Section 144 CrPC in the Industrial Model Township (IMT) Manesar and a two kilometer distance from the boundaries of IMT Manesar with immediate effect.
An official release said on Tuesday that Meena has prohibited gathering of five or more persons and carrying of weapons of offence like fire arms and sharp-edged weapons and lathis, within the IMT Manesar and 2km distance from the boundaries of IMT.
Moreover, taking out of any type of procession without prior permission of the administration had also been prohibited, the release said.
The police station house officer of the area and police administration would be responsible for implementation of this order. The violators of the order would be liable to be prosecuted and punished under Section 188 of Indian Penal Code.
Maruti workers want lakh a month
Consider this: A five-fold increase in basic salary, a monthly conveyance allowance of more than ₹ 10,000, a laundry allowance of ₹ 3,000 and a gift with every new car launch.
These and a house for everybody and cheaper home loans for those who want to build their own houses were some of the demands the Maruti Suzuki India Workers' Union at Manesar placed before the management on April 18.
Currently, a permanent worker at Manesar gets a basic pay of ₹ 5,100, plus ₹ 1,775 for conveyance and ₹ 260 for laundry. With house rent allowance, bonuses and incentives, the gross pay comes to about ₹ 23,350 a month.
"The union leaders' lack of experience was quite visible in the charter of demands as the Manesar union was very new," said SY Siddiqui, chief operating officer.
"We had to reason with them and explain how the process works. We were getting there, but the tragedy has changed everything."
The demands do not end with salary hikes. The union also wanted the number of sick and casual leaves to be doubled, besides 35 days of privilege leave, instead of 20 — altogether 75 days of leave in a year.

Rehired Maruti men stoked violence
The July 18 violence at Maruti's Manesar plant that claimed the life of an HR manager and left 100 injured could have been avoided. Ten executive members of the Maruti Suzuki Workers' Union — believed to be the main conspirators — were suspended by management last year but reinstated under pressure from the Haryana government.
About 600 workers were involved in three instances of labour unrest between June and October 2011.
Maruti suspended 64 workers, but 34 were reinstated without any action after a truce. The 10 union members suspected to be the troublemakers on July 18 were among these 34.
"In hindsight, this was a disaster waiting to happen," a company insider, who narrowly escaped the violence and didn't wish to be identified, said.
"There was pressure from the state (Haryana) government to reinstate most of the workers suspended last year. The management was initially opposed to it, but had to bow to the pressure as losses were mounting."
Maruti posts 9.2% increase in sales in July
The lockout at its Manesar plant notwithstanding, the country's largest carmaker Maruti suzuki India on Wednesday reported 9.2% increase in sales for July at 82,234 units as against 75,300 units in the same month last year.
The company said its domestic sales during the month stood at 71,024 units, compared to 66,504 units in July last year, up 6.8%.
The sales were driven mostly by its compact sedan Dzire, which clocked 11,413 units posting nearly four-fold increase.
Sales of small cars, including the M800, Alto, A-Star and Wagon R, however, declined by 23.7% to 28,998 units.


Police arrest 10 more union leaders
Haryana police on Wednesday arrested 10 office bearers of Maruti Suzuki Workers' Union, including its president Ram Meher and general secretary Sarabjit Singh, in relation with the violence at the company's Manesar plant on July 18.

'These ten office bearers were arrested from Hansi in Hissar district this morning. They were planning to escape to to Rajasthan from where they planned to go to Gujarat,' Haryana director general of police Ranjeev Singh Dalal told reporters in Gurgaon.
These ten workers would be produced at court on Thursday and the police would seek ten days remand, he added.
The other arrested union leaders are chief patron Sandeep Dhillon, vice-president Sohan Kumar, cashier Suresh Kumar, legal advisor Ajmer Singh and joint secretary Pawan Kumar along with three executive members, Ram Vilas, Amarjeet and Pradeep Kumar.
Dev's family rues delay in probe
Almost a month after senior HR executive Awanish Kumar Dev, 45, was killed by a mob of workers at Maruti Suzuki's Manesar plant, his family has expressed anguish at the slow pace of investigation.
They alleged that the Special Investigation Team (SIT) of the Gurgaon police has delayed probe in the July 18 incident. Dev's wife, Suparna Prasad, said she was clueless on the developments in the SIT investigation and is eagerly awaiting the probe report.
Grief stricken, she said Dev always had a pro-worker approach and that cost him his life. "We want to know who did it and in what circumstances it happened," said Prasad with tears in her eyes.
She works with the CAO branch at the Ministry of Defence since 2006 and is yet to join office. Dev's son, who studies in Class 12, has, however, rejoined school.

"Awanish had called me up that evening around 6pm and said he was leaving for home but he never came. Six days after the tragedy, joint commissioner of police (Gurgaon) Anil Rao visited our home and assured us of speedy investigation. But after that we are totally unaware of any developments in investigation," she added.
Maruti sacks 500, opens on August 21, 2012
Maruti Suzuki on Thursday said it would restart production at its violence-hit factory in Manesar, Haryana on August 21 and dismiss at least 500 permanent workers.
"Through internal enquiries, we have identified at least 500 permanent workers who, we believe, were involved in the violence. As we further investigate the events of July 18, more could be dismissed," said RC Bhargava, chairman, Maruti Suzuki India Limited.
Production will begin with 300 workers and 150 cars a day. Five hundred armed police personnel would be deployed in the area — 100 inside the factory.
Read more:
(With inputs from agencies)