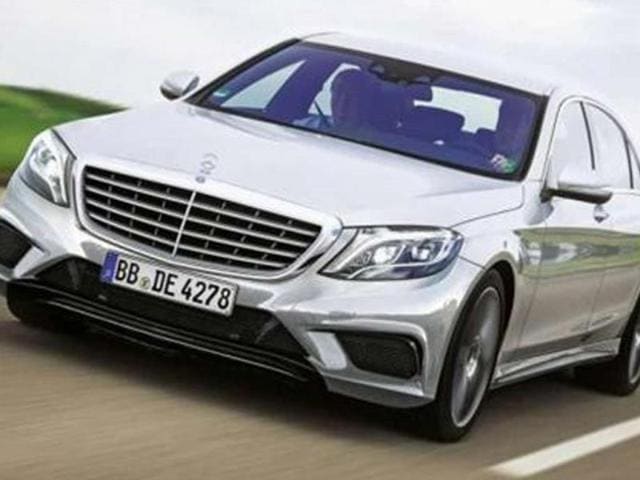 Los Angeles auto show 2013 preview
1 min read

.

Updated: 12 Nov 2013, 03:00 PM IST

The Los Angeles auto show takes place later this month, with the schedule full of new car reveals from big-name manufacturers, as well as new concepts, facelifts and production models.

The Los Angeles auto show takes place later this month, with the schedule full of new car reveals from big-name manufacturers, as well as new concepts, facelifts and production models.

Here's what you can look forward to at the LA auto show 2013, which runs from November 22 to December 1, 2013.

BMW
BMW's new convertible, which is based on the 4-series coupe, features a folding metal hardtop and will be shown to the public for the first time at the LA motor show.
Ford Edge
Already on sale in the US, a revised Edge has been confirmed as coming to Europe in 2014. The Blue Oval sees a big opportunity in the European SUV market, and the Edge will form the third entry in its SUV range alongside the EcoSport and Kuga.
Kia
Kia Quoris

Set to become a new flagship saloon for the Korean brand, the Quoris - also known as the K9 or K900 - has already been confirmed for the US, but is not likely to come to Europe due to its size.
Mercedes-Benz
Mercedes-Benz S65 AMG

The Mercedes-Benz S65 AMG is rumoured to have as much as 621bhp on tap from its 6.0-litre V12 engine, and is reportedly able to cover the 0-100kph sprint in less than four seconds.
Porsche
Porsche Macan
Undoubtedly one of the most anticipated reveals of the show, pictures of Porsche's new SUV have already been leaked ahead of the show. The compact SUV will look to take on the Range Rover Evoque and Audi Q5 in Europe.

Porsche 911 Turbo and Turbo S cabriolets

LA will give these two new Porsche soft-top models their public debut, with each following on from the recently introduced 911 Turbo and Turbo S coupé models. The soft-top roof can be operated at speeds of up to 60kph.
Subaru
Subaru WRX concept

The Subaru WRX concept made its debut at the recently concluded Frankfurt motor show, and while it wasn't confirmed for the UK market, Subaru says changing conditions has lead it to 're-examine' its initial decision to not bring in the car.