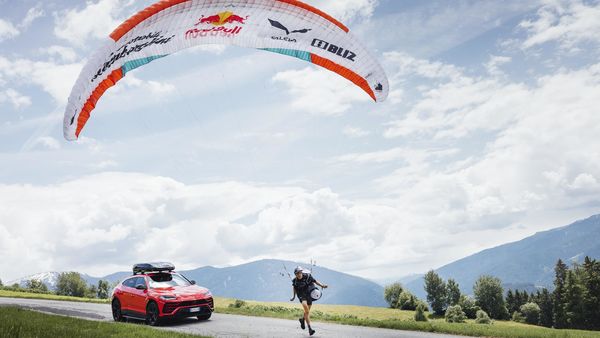 Lamborghini Urus becomes ground support vehicle for world paragliding champion
1 min read
.
Updated: 21 Jun 2021, 02:46 PM IST
While world champion Aaron Durogati will paraglide across the Alpine region, Lamborghini Urus SUV will carry his support team to follow him throughout the RedBull X-Alps 2021 race.
The SUV has also supported the paragliding champion during his preparations for the race.