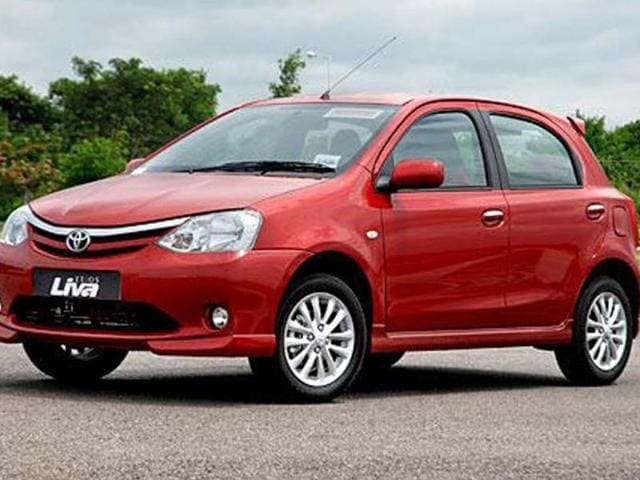 Indian cars take over the world stage
2 min read

.

Updated: 07 Aug 2013, 10:30 AM IST

Toyota Etios, Ford Figo, Maruti's Ertiga are developed in India, made exclusively here, making great waves in export markets. This highlights the growing importance of India as a testing ground for manufacturers. Sumant Banerji reports.

Three cars developed in India and made exclusively here are making great waves in export markets.

Toyota Etios, the Japanese car major's cheapest car worldwide, is finding many takers in South Africa, where it is being exported from India.
Similar Bikes
Giving it company is an American car also made exclusively in India — the Ford Figo, which is the tenth largest selling car in the country so far this year. Similarly, Maruti's Ertiga has quickly found its way to No. 4 in Indonesia, South East Asia's largest car market.
The Etios debuted as the seventh largest selling car in South Africa in May last year, and has got up to No. 4 this year. With average monthly sales of around 2,000 units, it is tipped take the pole position eventually. The Etios is also being exported to Brazil, where it sells an average 5,000 units a month.
Etios' success in South Africa was preceded by Ford's Figo, which was the first Indian car to really crack the world market. Ford's India-centric small car is a favourite among South Africans and a regular top 10 contender. In 2012 nearly 15,000 Figos were exported from India.
Another stellar performer overseas has been the Maruti's Ertiga, its first completely indigenously designed car, which is a big hit in Indonesia.
Ertiga is currently the fourth largest selling car there this year, and has thrice in the last 5 months been No 2 in sales — a position it is expected to consolidate this year.
These cars highlight the growing importance of India as a testing ground for manufacturers.
The similarities in preferences among consumers from countries as diverse as Indonesia, Brazil and South Africa with India have led to many car makers to design cars for the Indian market — with an eye on other similar markets.
"If we get a product right in India then the product is ready to be accepted elsewhere....in growing markets," said Carlos Ghosn, chairman and CEO, Renault Nissan alliance. "If you want to make a value for money product with frugal engineering, India is the place to do so. And that is why we are banking so heavily on it. By 2016, 60% of the automobile market will be in countries like India, Brazil, China, Russia and Indonesia."
Nissan's recently relaunched Datsun brand will begin its journey in India. Its first small car Datsun GO has been entirely developed here and will hit Indian roads next year, before going into other markets. India is also the lead country for the alliance's Common Module Family-Affordability programme that will produce low cost cars across segments.
It also makes economic sense. India, as the world's fourth largest car market, itself offers a huge sales platform. And if a car can be exported from here in large numbers to other markets, it only expands the scale and brings costs further down.

"The Ertiga was designed keeping in mind the needs of emerging markets and it has been well received in Indonesia," said IV Rao, executive adviser (engineering), Maruti Suzuki India Ltd. "The concept of the vehicle was designed entirely in India."
Besides, the exports help these companies offset some of the adverse impact of a depreciating rupee, which makes imports expensive and exports lucrative.