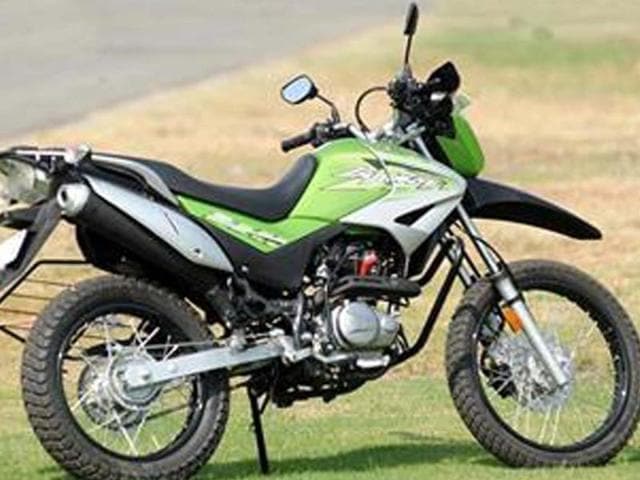 IAF and Hero Impulse go soaring
1 min read

.

Updated: 26 Nov 2012, 07:26 PM IST

Indian Air Force riders cover ten Himalayan passes in 51 hours.

Five Indian Air Force riders have entered the Limca Book of World Records accomplishing the challenging crossing of ten Himalayan high passes in 51 hours, astride Hero Impulse bikes.

The team consisting of Warrant Officer Goutam Dhar Gupta, JWO Vikram Singh Yadav, Sgt. Ravinder Singh Rawat, Sgt.
Similar Cars
Tejinder Singh Kapoor and Sgt. Madan Mohan Reddy not only achieved crossing ten passes but also broke a previous record of 20,493 feet proceeding to ride up to 20540 feet. The five riders were congratulated in Delhi by air marshall Jyoti Narayan Burma, air officer-in-charge administration, air headquarters, Indian Air Force along with Anil Dua, senior vice-president (marketing & sales) Hero MotoCorp.
The ride commenced on May 16 in Leh, after which they crossed the treacherous terrain thrown their way by the Marsimik La, Khardung La and Chang La Himalayan passes, riding past the highest motorable roads in the world on this first leg. Other passes successfully crossed by the team were Tanglang La, Horlam La, Lachulung La, Nakee La, Baralacha La, Rohtang and Jalori after which the record setting ride ended on May 20th.