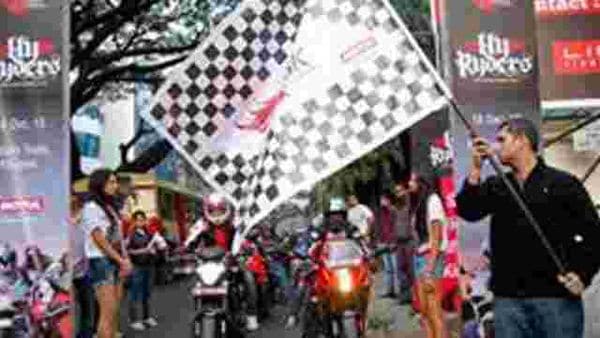 Hyosung starts bike owners club
1 min read

.

Updated: 21 Dec 2012, 11:49 AM IST

Hyosung motorcycle owners from Mumbai and Pune participate in the y Ryders' clubs first ride.

DSK Motowheels has flagged-off a motorcycle owners club called the Hy Ryders. Hyosung owners from Mumbai and Pune recently experienced the first ride, riding a variety of Hyosung bikes including the GT250R, GT650R, GT650N and ST7 models converged at Nature Trail, Khopoli. The ride commenced simultaneously from Mumbai and Pune in the wee hours of Sunday, with a significant total of 65 riders participating from both cities.
Similar Bikes
Various team based activities including rock climbing, flying fox and other fun events were organised at Nature Trail for the enthusiasts.
DSK Motowheels aim to organise similar rides in other Indian cities shortly, to grow this culture amongst their bike owners. Hy Ryders is a step in the right direction, with motorcycling enthusiasts enjoying a chance to get away from their busy schedules and experience their motorcycles out on the highways with like-minded individuals.