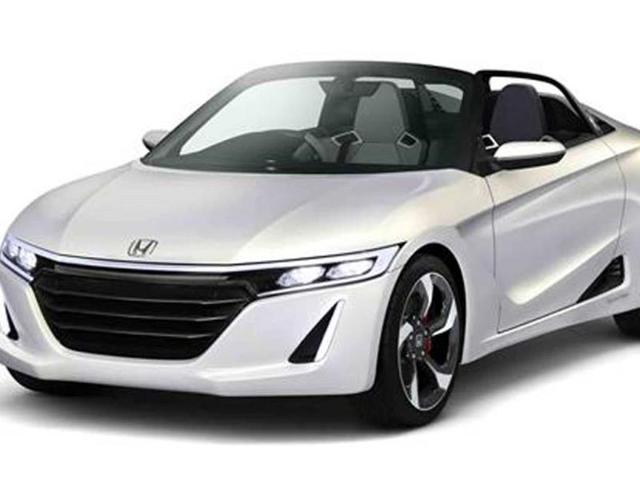 Honda S660 concept car revealed
1 min read

.

Updated: 24 Oct 2013, 12:45 PM IST

The Honda S660 concept car has been revealed ahead of the Tokyo motor show.

The Honda S660 concept car has been revealed ahead of the Tokyo motor show .

Described by Honda as 'an open-top sports-type mini-vehicle', the S660 is likely to become the spiritual successor to the manufacturer's original S600 sports car of the 1960s.

The S660 name suggests the model will use a 660cc engine for power, which alongside its very small dimensions means the concept appears to be aimed at the Japanese Kei car market.
Similar Cars
A Kei car must be less than 3.4 metres long by 1.49 metres wide, and have a fixed engine capacity of 660cc.
From these concept pictures we can see the S660 uses an automatic transmission with paddle shifts mounted on the steering wheel. A partly digital dashboard can also be seen on the interior.
Reports suggest the S660 concept could be seen in production form as the revised Honda Beat. The manufacturer recently confirmed it would be bringing the roadster back for the modern age, while a reveal for any such model at the Tokyo show was also discussed. Honda has yet to confirm whether the S660 in its final production form would be sold outside of Japan, and whether it would explore more powerful engine options for international markets.
However, the Beat's platform is capable of being modified to allow for global sales. The original Beat was built between 1991 and 1996 and is said to have been one of the influences behind the MGF.
Honda will also show its NSX concept, a new Urban SUV concept, and a personal mobility vehicle named Uni-Cub as well as a plug-in hybrid version of the Accord.