Honda recall latest in series, shows India coming of age
Over 800,000 units have been pulled back to fix bugs despite absence of a clear policy on recalls, as companies grapple with increased consumer awareness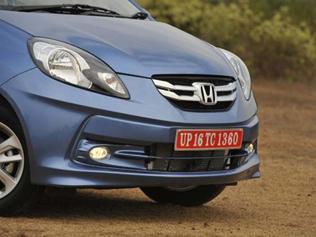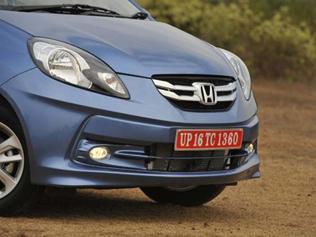 Honda recall latest in series, shows India coming of age
Honda's recall on Monday of more than 31,000 cars is only the latest in a series involving high-profile auto brands, and in many ways shows the maturing of an industry in which increased awareness among consumers is driving the rise of best practices, either done quietly or glossed over in the past. More than 800,000 units have been recalled in India to fix flaws since 2010.
India remains one of the few major car markets without a regulation that would force companies to identify and rectify defects and penalise those who fail to do it on time. The lack of such a compulsion made manufacturers averse to recalls, which has for long been a bad word. The wheel turned with Toyota's headline-grabbing 10 million car recall in the US in 2009.

"Recalls have always been there even in India but the awareness was low. Over a decade back we recalled some Omni units at Maruti and we had to make a lot of effort to finish that exercise as the customers were not even aware," said Jagdish Khattar, CMD, Carnation Auto and former managing director, Maruti Suzuki India. "Most of the recalls in the last few years are part of a bigger global exercise. The industry has realised it does not hamper customer perception... on the contrary it may build more trust in the brand."
The introduction of a voluntary recall code by industry body Society of Indian Automobile Manufacturers in 2012 also acted as a catalyst. In its first full year in 2013, as many as 11 recalls were reported in India — as much as the total of the 7 previous years. It included General Motors India's Tavera recall that covered 114,000 units — the biggest such exercise in India.
Despite industry activism and increased consumer awareness, a mandatory policy and checks and balances is still absent. A policy on the lines of US and Europe would penalise companies for failing to initiate timely recalls.
"The lasting solution would be to bring in mandatory auto recall mechanism and product liability laws by having a well established system of warranty details to be submitted before the highway safety authority such as National Road Safety and Traffic Management Board," said SP Singh, senior fellow, Indian Foundation of Transport Research and Training. "A mandatory auto and tyre recall mechanism with stringent product liability laws is the only solution."
First Published Date:
06 May 2014, 12:57 PM IST
TAGS:
NEXT ARTICLE BEGINS