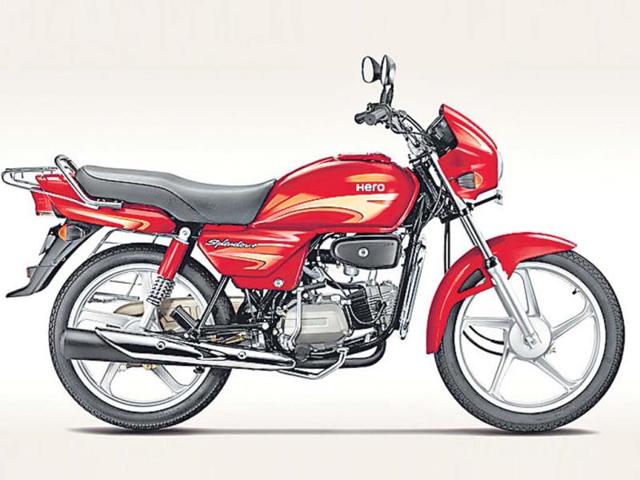 Hero looks to sell 2 mn Splendors in 2013-14
1 min read

.

Updated: 10 Dec 2013, 11:14 AM IST

Rebound Sales of the popular bike dipped by 16% in the first half of this financial year, but revived in the festival season

India's largest twowheeler manufacturer Hero MotoCorp said it expects sales of its best-selling motorcycle Splendor to rebound over the next few months and wants to end the financial year with sales of over 2 million units.

Splendor has been the largest selling motorcycle in the world for over 10 years but has seen sales decline in India by nearly 16% in the first half of this financial year to little over 900,000 units as the market is slowly graduating to bigger bikes.

"The entire industry was struggling in the first half of the year and brands like Splendor and Passion were not insulated. But in the past two months of the festival season, there has been a revival," said Anil Dua, senior vice-president (marketing and sales) Hero MotoCorp. "Right now, we need stocks. In January we will know if the revival is sustainable but Splendor will continue to be a 2 million unit brand (per annum)."

The company's bread-and-butter brands Splendor and Passion continue to be powered by erstwhile partner Honda's technology but Dua said there is neither any compulsion nor a hurry to replace it with in-house technolgy.

"We are developing our own technology for the whole portfolio but there is no compulsion for us to replace the Honda legacy," he said. "We can continue to use it or improve it internally for as long as we want."

Hero has developed a fuel saving 'start-stop technology' for two-wheelers, which would be introduced first in the Splendor later this month. The technology so far used in cars, shuts the engine when idling and restarts at the press of the clutch and is useful in urban traffic.