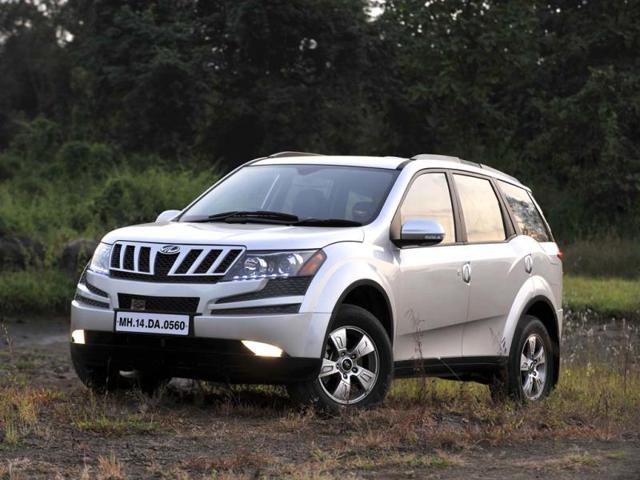 EXCLUSIVE: XUV500 Automatic delayed
1 min read

.

Updated: 25 Aug 2012, 12:02 AM IST

The automatic version of Mahindra's XUV 500 is unlikely to hit the market before 2014.

The automatic version of Mahindra's XUV 500 is unlikely to hit the market before 2014. Mahindra & Mahindra (M&M) is yet to source an automatic transmission supplier for its popular SUV and hence, even after the company zeroes in on an auto 'box it will take at least two years of validation and testing before it arrives in the showroom.
Similar Cars
M&M, led by its Korean subsidiary Ssangyong is believed to be in talks with Hyundai for supply of auto transmissions across the range. In fact, Ssangyong which has a far greater requirement for an automatics, is taking the initiative in this project. "There is far greater demand for an auto transmission in Ssangyong products and hence we will let them take the lead in sourcing our transmission supplier" said a company insider.
Hyundai currently has a six-speed 2WD automatic transmission and a hybrid continuously variable transmission (CVT) in its portfolio. Its latest eight - speed automatic transmission, which debuted last year, boasts of 130 patented innovations
It is still unclear as to which transmission Ssangyong may source from Hyundai but for the XUV500, the conventional (and lower cost) six-speed unit with a torque converter is the most likely option.
Currently, Australia-based Drivetrain Systems International (DSI) is the supplier for automatic transmissions to the Mahindra Scorpio and certain SsangYong SUVs. However, there has been a disruption in supplies from the Australian supplier as, after being acquired by China's Geely, DSI is shifting its plant from Australia to China to benefit from lower cost of operations, sources said.
However, M&M has enough inventories of DSI automatic transmissions for the Scorpio to meet the demand in the interim period. The Scorpio automatic hasn't sold in significant numbers as the market is still tilted heavily towards manual transmissions.
For the XUV500 the DSI transmission is not an option as it cannot be packaged for the transverse layout of the powertrain (the Scorpio has a longitudinal or 'north-south' layout) and hence sourcing an all-new automatic transmission for the XUV500 is the only way forward for Mahindra.