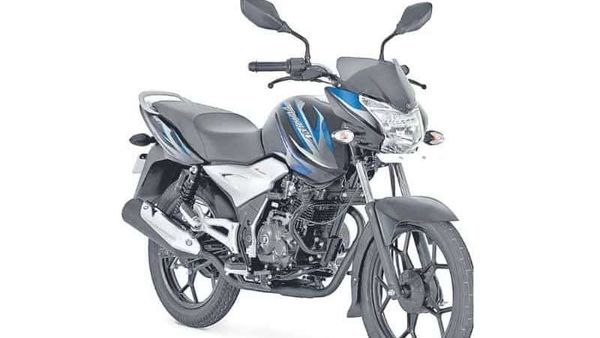 Discover. More.
2 min read

.

Updated: 30 Mar 2013, 11:53 AM IST

The 100T Bajaj has launched a 'bigger' 100 cc sibling to the existing DTS-Si. It delivers bigger bangs, but costs bigger bucks too. Hari Warrier reports. Technical Specifications | Automotive Scrabble

Bike-makers are up to something. What exactly, one is not able to pinpoint, but the impact seems to be that commuter segments are getting reshuffled. A few weeks ago TVS launched its 'premium commuter' bike, the Phoenix, bearing a handsome price tag that was ₹10,000 ahead of the 125-cc segment in which it came.
Similar Cars
Now, Bajaj has done one better. It has put out a new Discover in the 100-cc segment, called the 100T, which has 8 cc over its sibling, the Discover 100DTS-Si - and a full ₹10,000 more on the price tag.
So how is it still in the 100 cc segment? This is where we raise our eyebrows. The DTS-Si had a 95 cc engine. The 100T has 102 cc. Same segment, but bigger! Corres­pondingly, it has 2.5 BHP of power more under its belt - which comes in handy. The company calls it a 125cc in the 100cc segment, and they are not far wrong. Moreover, this is achieved without upsetting the Discover's phenomenal mileage, which has dipped all the way from 91kpl to 87 kpl.
Everywhere else there is a decidedly more luxurious - and big - feeling: headlight fairing, seat, side treatment, footpegs, all look, and feel, decidedly better.
The additional power is enough to take the bike up to 70-80 kph without grunting, but beyond that it is rather a tough ask. Sure it will struggle along gamely - the claimed top speed is 100 kph - but it takes its sweet time to get there, and even then one ends up feeling sorry for whipping the horse, rather then enjoying a good gallop.
The other downside of speeding (or trying to) is that the bike still has drum brakes, despite the price - though the new wheels look rather daring. With braking power miserly, it is not too good an idea to work up speed, especially if there is a pillion.
Seating is comfortable, and the footpegs neat, but the 'biggest' next noticeable thing about the 100T is the bigger and MUCH better looking fuel tank. It can hold slightly over 10 litres, giving a range of over 800 km on a full tank. Beat that! Maybe Bajaj like a shot at a group ride to Ladakh on this bike this summer!
In smaller towns and villages, this bike would hit the sweet spot as an overall package, with its power, mileage and maneouvrability. We still wish they had put in stronger brakes, though. A larger drum would be enough to do the trick...
And will someone out there invent an inexpensive horn that can make some noise? The anaemic ones that bikes have these days are just fuelling after-market sales. The one on this bike fails to grab the attention of the pedestrian jaywalking five yards ahead of you.
Overall, Bajaj, a good job well done. Just a couple of let-downs in the form of old-style nuts and bolts and some tacky plastic on the dashboard, which could have been avoided. And tubeless tyres would have been nice.
If you are in the market for a commuting bike with good mileage, dear reader, do take a look at this vehicle. It is likely to impress you. Automotive Scrabble
Competition in this segment is fierce, so we won't pit it against the other comers at this point - it may be a contest decided on decimal points. Suffice to say that this is a neat bike.