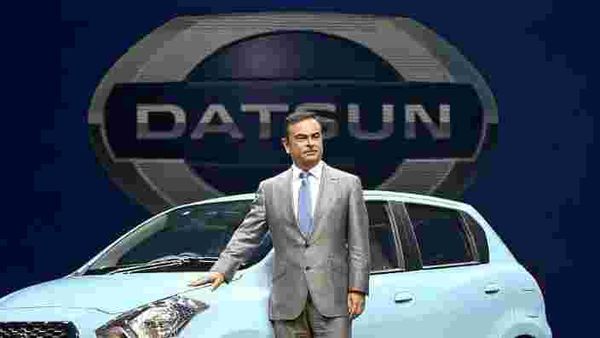 Datsun to launch two new cars next year, triple dealerships
1 min read

.

Updated: 16 Dec 2013, 12:40 PM IST

The 'Go' small car is based on the Micra and will come only in petrol, but the Go+ is likely to get Micra's 1.5-ltr diesel engine.

Japanese auto major Nissan Motor Corp's recently revived low-cost Datsun brand will launch at least two cars in India next year and expand its dealership network from 117 to 350 in the next three years.

The Datsun brand is being developed by Nissan for four key markets: India, Russia, Indonesia and South Africa.
Similar Cars
Its first car, the 'Go' small car will go on sale in India in April next year, and will be followed by a seven-seater Go+ by the festive season.
In the beginning, Datsun cars will be sold through 117 Nissan dealerships around the country, but the brand will also set up its own exclusive sales network, especially in smaller towns where Nissan's presence is limited.
"We believe 65% of Datsun sales would come from nonmetro rural or semi-urban centres. That is where the products would be attractive," said Ajay Raghuvanshi, vice-president business management, Nissan Motor India. "Initially the cars would be sold through Nissan dealerships. We have a tie-up with Hover for sales and distribution of Nissan cars but for Datsun it will be done directly by us. There is no intermediary."
The Datsun Go, which was showcased in July, is a fourdoor small car based on the Micra platform and is powered by a 3-cylinder 1.2 litre petrol engine that will return a fuel economy of 20 kilometres per litre. It will not be offered with a diesel engine and will cost less than ₹ 4 lakh in India. The bigger Go+ slated to be launch in the second half of 2014 may get Micra's 1.5-litre diesel engine.
"Though it is on the same platform, there will be a substantial price difference between a Micra and Go," Raghuvanshi said. "We dont want a high level of cannibalisation between our brands."
Nissan sold 15,091 units in the April-November quarter, a substantial decline from the yerago period's 41.74%. It currently has a market share of just 1.2% in India, but is targeting a 10% share by 2016.
The company expects Datsun to contribute up to a third of its sales in India.