Daimler, Audi plan thousands of job cuts
Mercedes-Benz and Audi announced plans to shed roughly 20,000 jobs in a grim week for brands that helped define automotive performance for decades.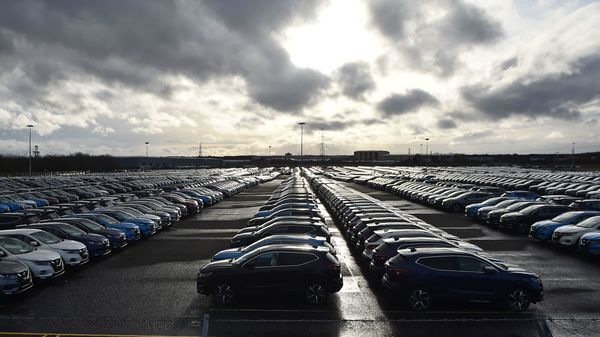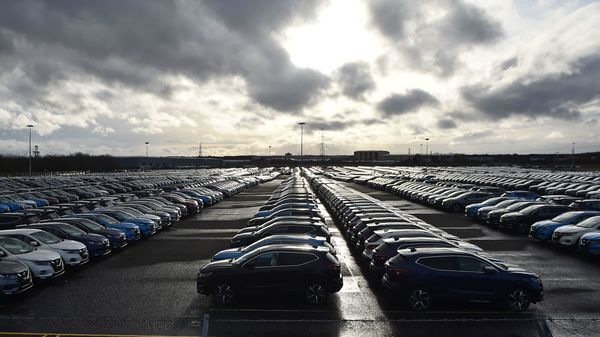 File photo used for representational purpose only.
With profit margins squeezed by heavy investments in electric and self-driving vehicles, Mercedes maker Daimler AG capped off a string of personnel overhauls by Germany's luxury-car makers on Friday by announcing a deal to eliminate more than 10,000 jobs worldwide.
Audi kicked off on Tuesday with plans to cull as many as 9,500 jobs in Germany, and BMW hammered out a labor pact that included lower bonus payments in its home country.
Also check these Vehicles
Find more Cars
The efforts are largely piecemeal because of deep links between management and unions. Daimler said Friday that its labor agreement ruling out forced layoffs until 2029 remains in effect. That sets the stage for additional cuts in the years to come, as the realities of the structural shift become more evident.
Electric cars, which don't need complex transmissions and turbo chargers, are less labor intensive to assemble. As a result, automaker workforces are as much as 20% too big, according to Frank Schwope, a Hannover-based analyst with Nord LB.
"This is only the beginning," Schwope said by phone. "We're going to see more of such savings rounds in the next decade, as the industry faces a deep transformation."
Across the German auto sector, including local operations of foreign manufacturers, about 150,000 jobs might be at risk in coming years, according to Stefan Bratzel, director of the Center of Automotive Management near Cologne.
Stricter emissions regulations are coming into effect, and the new rules are all but impossible to meet without sizable sales of electric vehicles, which are still less profitable than conventional cars because of battery costs.
Trade wars and softening demand in major markets like China have made navigating the transition even more fraught. Germany's automakers are particularly exposed, because they rely on horsepower and performance to justify higher prices.
The latest plans by Daimler and Audi mean cuts of more than 100,000 industrial jobs have been announced this year in Germany, which narrowly avoided stumbling into a recession in the third quarter.
Daimler's cuts -- equivalent to at least 3.3% of its workforce -- will be carried out by the end of 2022 as part of efforts to reduce personnel spending by 1.4 billion euros ($1.5 billion).
The company plans to widen early-retirement programs and offer buyouts to reduce administrative staff in Germany. Daimler will also offer to reduce weekly work hours and allow contracts for most temporary workers in administrative roles to lapse.
"We will make the measures as socially responsible as possible," said Wilfried Porth, Daimler's personnel chief. And in a sign of how hamstrung management is, the company's works council said a scheduled pay raise next year will go ahead as planned.
The world's top producer of luxury and commercial vehicles set the scene for the cutbacks earlier this month when new Chief Executive Officer Ola Kallenius warned returns may remain depressed for the next two years. A 2020 target for a Mercedes profit margin of at least 4% is less than half of what French mass-market peer PSA Group generated in the first half of this year.
Audi -- Volkswagen AG's largest profit maker -- plans to eliminate roughly 15% of its German workforce to lift earnings by 6 billion euros. The positions will be reduced through attrition and voluntary measures including early retirement.
The approximately 50,000 remaining employees in Germany will have job guarantees through 2029, and Audi will create 2,000 new jobs to strengthen its engineering muscle for electric cars and digital offerings.
BMW took the most conservative approach by coming up with a new formula to calculate German staff bonuses that would reduced last year's payout by nearly 20%. The bonus cuts and other measures are part of a broader push to save more than 12 billion euros.
"It's a combination of waning demand in some regions, Brexit effects and generally quite saturated markets," said Bratzel. "This coincides with a broader industry transformation that will reduce employment."
First Published Date:
30 Nov 2019, 12:17 PM IST
NEXT ARTICLE BEGINS


Shop Now

74% OFF


40% OFF