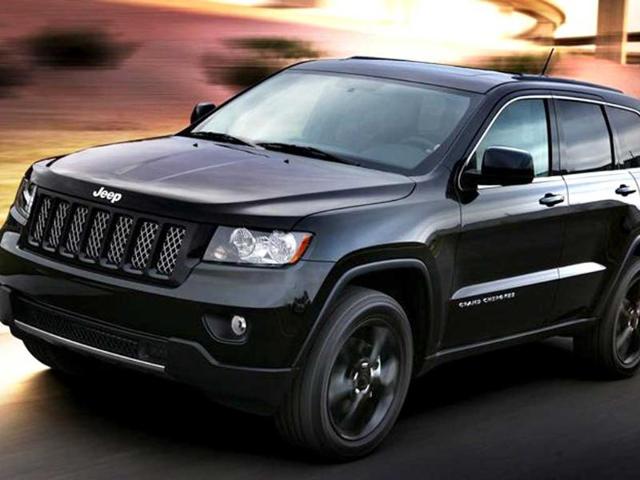 Chrysler, Jeep set for India entry
1 min read

.

Updated: 06 Dec 2012, 01:29 PM IST

Chrysler and Jeep could come to India with the help of Fiat.The full-size Jeep Grand Cherokee could come powered by a 237bhp diesel.

Iconic American SUV maker Jeep and parent company Chrysler are all set to enter the Indian market. Now owned by Fiat, Jeep and Chrysler are expected to make an official announcement of their entry to India imminently. Whereas Ford and General Motors came to the Indian market more than a decade ago, Chrysler and Jeep stayed away.
Similar Cars
The blame for this late entry rests partly on Chrysler's decade-long financial difficulties and an unsuitable product line-up.
Things are different today, however. Chrysler and Jeep are on a more solid footing and the introduction of their cars into the European market mean some of their products are more suitable for our market. Today Jeep has a whole range of diesel SUVs, and products like the diesel Grand Cherokee could be followed by products like the Commander, Compass or Patriot, all of which are all currently sold in Europe. And Fiat could look at its Jeep-based Freemont MPV too.
The star attraction, however, is certain to be the Grand Cherokee, which even for Jeep is a landmark car. Built on the same platform as the Mercedes-Benz M-class (due to Daimler's erstwhile ownership of Chrysler), the new Cherokee boasts the stiffest chassis in its class. Some Jeep traditions are carried over; you get that famous toothy, seven-slat grille up front, a low-ratio transfer case and a Selec-Terrain dial (much like Range Rover's 'Terrain Response' system). Under the hood is a common-rail diesel motor that has been designed and engineered by Fiat, but built by diesel specialists VM Motori. Displacing 2987cc, this V6 is reputed to be silky-smooth and has bags and bags of torque. Chrysler also understands the Indian market and so pricing is expected to be really competitive; somewhere around ₹30-40 lakh, if the car is locally assembled. And that should make for a good start. More on Chrysler and Jeep soon; watch this space.