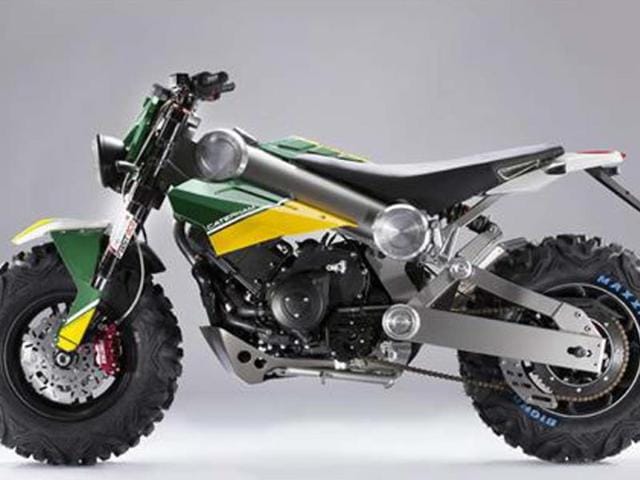 Caterham to now make bikes
1 min read

.

Updated: 11 Nov 2013, 12:57 PM IST

At the 71st EICMA motorcycle show in Milan, British automobile manufacturer Caterham showcased three prototype motorcycles.

At the 71

The three prototypes at the show are the Brutus 750, Classic E-Bike and Carbon E-Bike. The Brutus 750 is claimed to be known as the SUV of motorcycles, which can operate as a road and off-road bike, and can also be converted into a snowmobile.

The Classic E-Bike is an electric bike with retro styling, mirroring the styling of British bikes of yester years. This electric bike has a range of 40-80km.

The third prototype is the Carbon E-Bike, which is an electric bike as well and sports modern styling inspired by Formula 1 cars. Caterham is also considering rolling out a limited edition version of the Carbon E-Bike, which will be developed using materials and processes used in F1 cars.

Caterham Bikes is aiming its motorcycles at a niche audience looking for standout styling. It will look at commencing production of its three bikes in 2014, with the Brutus 750 to be the first, closely followed by the electric bikes later in the year.

These novel motorcycles will first enter European and American markets. However, Caterham claim to consider the Asian market as its key growth market, hence we could expect to see these off-beat motorcycles in our country in the future.