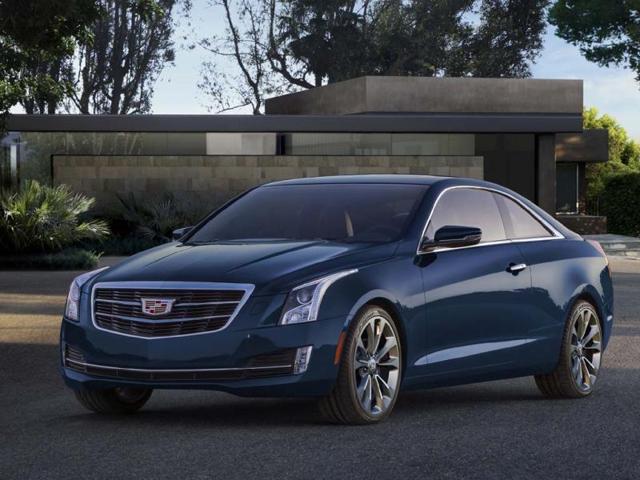 Cadillac ATS Coupé launches in Detroit with an eye on Germany
2 min read

.

Updated: 16 Jan 2014, 03:44 PM IST

The reinvigorated brand wants to provide US consumers with a homegrown alternative to BMW and Audi.

The reinvigorated brand wants to provide US consumers with a homegrown alternative to BMW and Audi.

There is absolutely no denying that Cadillacs are getting less and less bulbous and are becoming better and better looking. But improvements need to be more than skin deep if the luxury brand really wants to hold its own against Lexus, Infiniti, BMW, Audi, Mercedes or Jaguar in the luxury performance car market -- at home or overseas.

The first thing that Cadillac has got right with the ATS is that it is a compact and nimble coupé and is hitting the market just as these types of cars are about to hit peak trend.

In particular, the ATS Coupé is looking to challenge the BMW 4-series coupe and on paper at least it makes a very compelling case. It offers the same near 50:50 weight distribution for better handling and has a choice of two rather potent engines. Unlike the BMW though, the ATS coupé can be specified with four-wheel as well as rear-wheel drive.

A host of suspension tweaks are aimed at making the car fun in the corners as well as in a straight line, while also ensuring that when the vehicle is simply cruising the ride isn't unnecessarily harsh or uncomfortable. This is very difficult to get exactly right and only in-depth reviews and customer feedback will show how close the Cadillac is to nailing it. Still, the initial signs are good.

The cabin is awash with premium materials -- leather, aluminum and wood -- plus a host of infotainment and smartphone connectivity features. What's more, it also boasts a number of leading active driver assistance technologies to help owners avoid collisions and stay safe -- in other words what Audi, BMW and Mercedes drivers take for granted.

One very welcome feature is its Bose active in-cabin noise reduction technology. Historically, the best way of keeping cabin noise to a minimum was with layer upon layer of soundproofing and, in some cases, using double-glazed glass. But the heavier the car, the slower it becomes unless the engine power is increased. But that adds to fuel bills.

The Bose system monitors nose levels and pushes out an equal, opposite sound through the car's 12-speaker sound system, cancelling out unwanted aural distractions.

The Cadillac is also the first GM car to come with an integrated 4GLTE internet hotspot as standard, meaning that it will be able to support up to seven devices at any one time with a high-speed mobile broadband connection -- ideal for streaming music or videos or richer turn-by-turn navigation information.

The ATS Coupé will go on sale this summer and Cadillac is expected to confirm pricing details closer to the car's dealership debut.