BMW 330i vs Jaguar XE 25t: We have a winner in the battle of turbo-petrol engines
When two of the best-handling luxury sedans get powerful turbo-petrol engines in their model range, you can bet we will pit them against each other.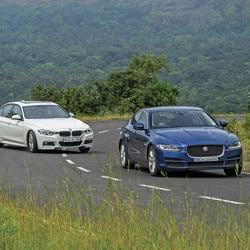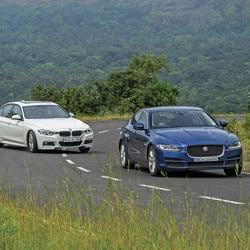 Both the BMW 330i and Jaguar XE 25t feel very special to drive.
Too long has petrol played second fiddle to diesel in India; too long! Over the past decade, thanks to the popularity of the dark stuff, petrol variants of luxury cars were reduced to one namesake variant in the line-up and sometimes not included at all. But now that people are buying more petrol cars, we're starting to see more and more versions, notably some with a little more oomph for those who enjoy driving. We noticed it last year, when the Jaguar XE petrol was launched with two power outputs - the 200hp 20t, for commoners, and the 240hp 25t, which showed the full potential of JLR's 2.0-litre turbo-four. Now, happily, BMW has done something similar, ditching the 184hp 320i for the 252hp 330i! And yes, while '330i' used to imply a 3.0-litre six-cylinder motor, these days it's a 2.0-litre turbo, in-line-four.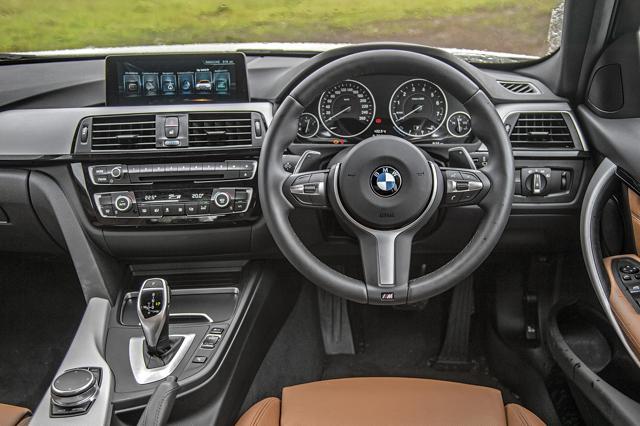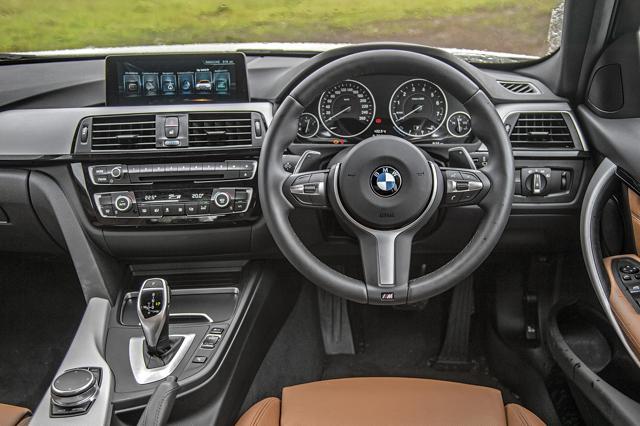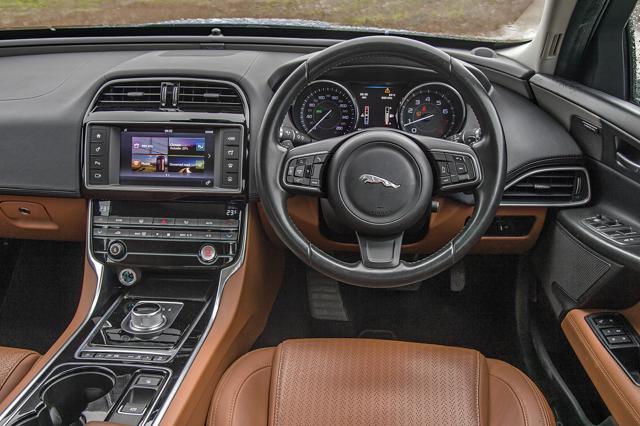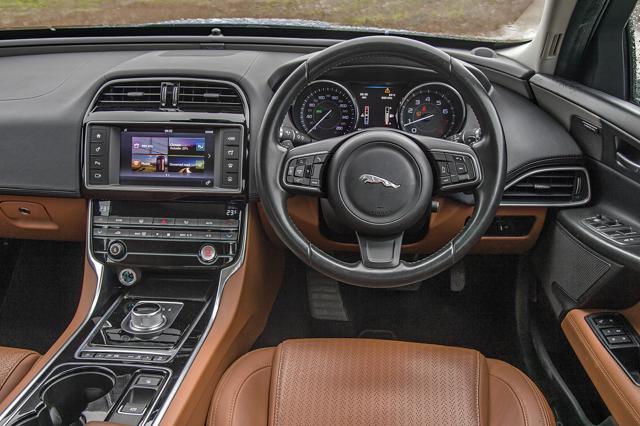 DIVE RIGHT IN
Let's not beat around the bush - they're both rather special to drive. Let's start with the Jag, which feels every bit as welcoming as it did then. The cabin has a sporty yet elegant design, with the 'Riva Loop' line that runs along the dash top making you feel cocooned in the driver's seat. You sit low and your view over the dash is a long, horizontal bonnet with a bulge in the centre. Although the leather feels good, as do the metal bits, overall quality, sadly, isn't quite as good as the BMW's, especially when it comes to plastics and switchgear.
In the Bimmer, you sit lower still, but the cabin design is a little more straightforward and standard BMW fare. But aha, this is the M Sport (you can also have it in Luxury Line spec), so you get a thick-rimmed steering wheel with massive shift paddles, and seats with side bolster support adjustment for those truly bendy mountain roads. These feel comfy, but they are a tad slim; larger drivers might prefer the bigger, if slightly firmer, seats of the Jaguar. And yes, while it may look a little too familiar, there's a quality and precision in every last little switch in the BMW's interior that's just a notch above the XE's.
Both these motors suffer from a bit of turbo lag, but the BMW does a better job of countering it, thanks to its gearbox. Both cars use a version of ZF's eight-speed torque converter automatic, but BMW has done a better job of calibrating it, whether it's for gentle or for high-performance driving. Where the 330i quietly slushes through the early gears at low speed, you have to be very measured with the throttle in the XE. Get it wrong in the Jag and you'll be hit with a jerky upshift, but get it right and the car is thoroughly enjoyable.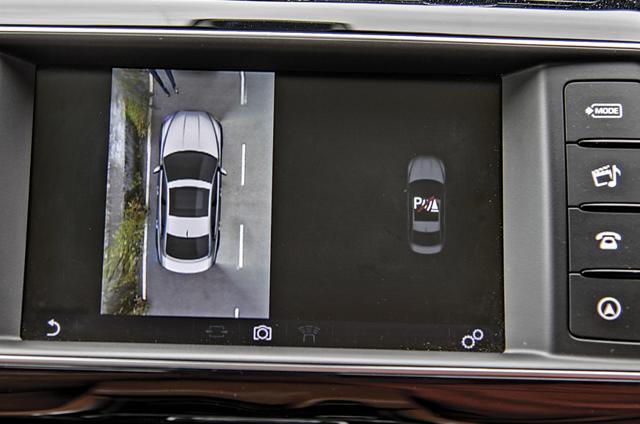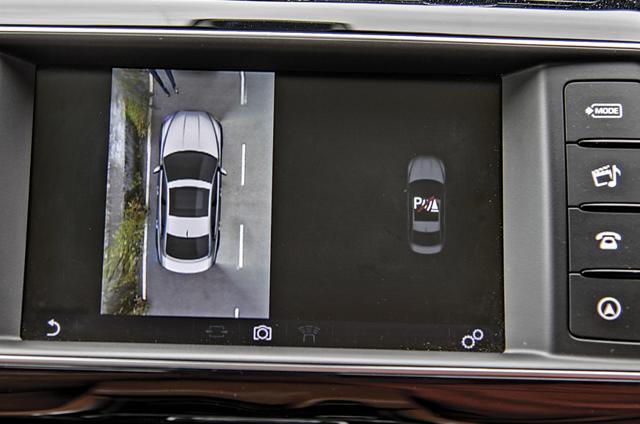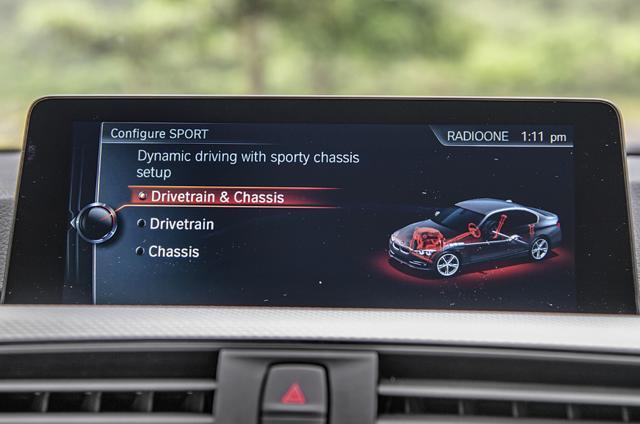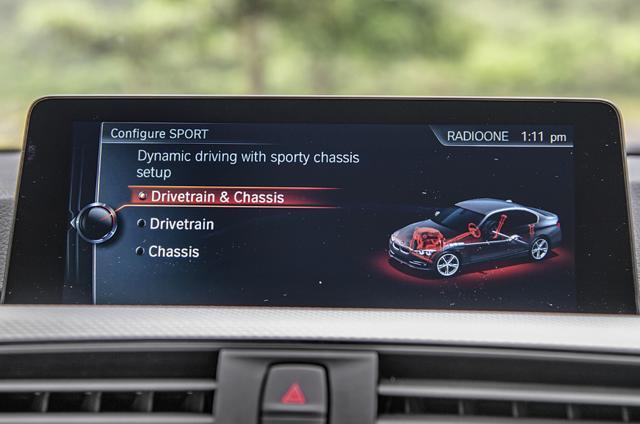 The BMW sounds a bit flat in comparison, the acceleration is accompanied by some turbo whoosh overlaying a mild growl. However, it makes up for this by being far freer revving and linear in its acceleration. The XE has a heavy feel at the accelerator pedal (and the brake pedal too while we're at it), and it feels like it's working harder for its power, whereas the 330i feels like it's handing it out more liberally.
Perhaps it's the power delivery and not the BMW's 12hp, 10Nm advantage that lets it edge ahead against the clock. It does 0-100 in 6.19sec to the Jag's 6.98 and kickdown times are a similarly contested affair.
DEVIL'S IN THE DYNAMICS
Luxurious they may be, but both these cars pride themselves on being sports sedans, and they do have the basic formula right - compact, low slung and rear-wheel drive. So far so similar, then.
BMW may have changed its slogan from 'The Ultimate Driving Machine' to the more neutral-sounding 'Joy is BMW' as its cars have become progressively more luxurious and softer, but the 3-series has always been the flag-bearer for the good old days. It still has near-perfect weight distribution and is very low to the ground. But, in the interest of comfort, on the Indian car at least, they have softened it a bit too much. In corners, though, it turns in sharply and follows through tidily (this M Sport version has wider rear tyres that really help with grip), it does roll a bit. But the bigger issue is at high speeds in a straight line, where it will bounce quite a lot.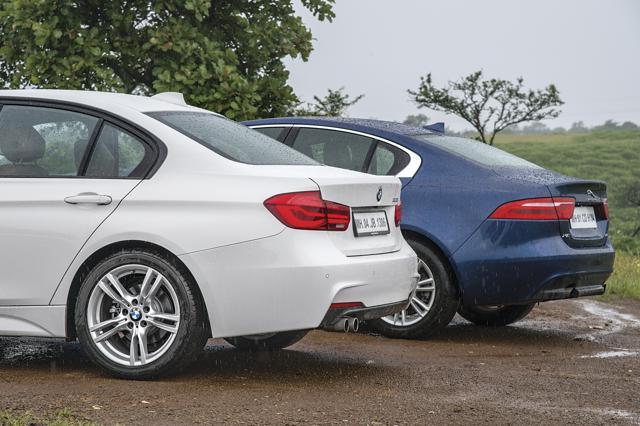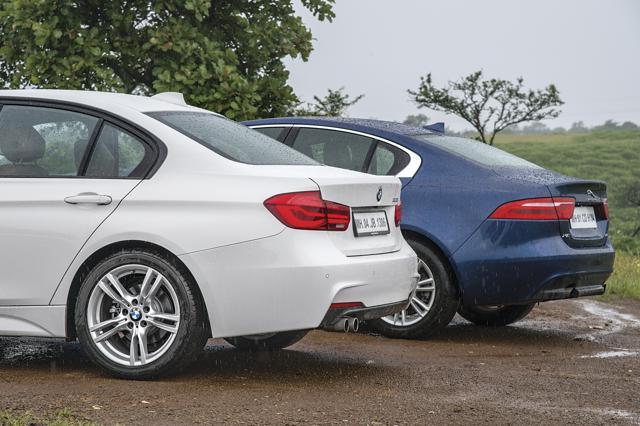 And here's where the Jaguar comes flying past, clinging doggedly to the tarmac. They've absolutely nailed the suspension on the XE, and a lot of that has to do with its more sophisticated 'integral link' rear setup that essentially has one set of components to tackle longitudinal forces and another for lateral forces. Your passengers will not get tossed around at speed like they will in the Bimmer, and at the same time, they won't feel a jarring thunk when you don't spot that pothole on the road. Yes, the 330i's 18-inch wheels and low-pro tyres may look good and help with the dynamics, but they don't do as great a job of soaking up the rough stuff as the XE's 55-profile 17-inchers.
There's more. On a ghat road, it's arguably the Jaguar that feels more thrilling to steer. The weightier steering might be a bit annoying when you're parking (the drive modes do little to allay this), but show the XE a good set of corners and, oh boy. It may not be as quick to turn in as the BMW but it rewards your added effort with so much feedback and confidence from the front end. And it backs that up with a chassis that stays hunkered down through it all. A Jag that out-handles a 3-series? This might just be it.
SPORTING CHANCE
Though the Jaguar's cabin provides a classy and sporty ambience - its sluggish infotainment system feels two generations behind the BMW's, and many of the plastics and switches just shouldn't be found in a car of this price. But the XE handles better, and it rides better too, and that's a big blow against the artist formerly known as 'Ultimate Driving Machine'. The 3-series is not bad in isolation, but the Jag is truly impressive on this front.
So, it's one for one, but who will score the tiebreaker? It's down to the reason we brought these two together in the first place - the powertrain, and well, it has to be the BMW. The XE 25t has an entertaining motor that has a lot of punch and makes a nice noise, but its gearbox does it no favours, with its unpredictable nature and jerky shifts. The 330i is smoother and more effortless in any situation, whether idle pottering around town or blasting down the highway. And ultimately, it's quicker too. It costs about ₹2 lakh more, but for the best sports sedan of the bunch, we think it's worth it.
First Published Date:
25 Nov 2017, 12:12 PM IST
TAGS:
NEXT ARTICLE BEGINS