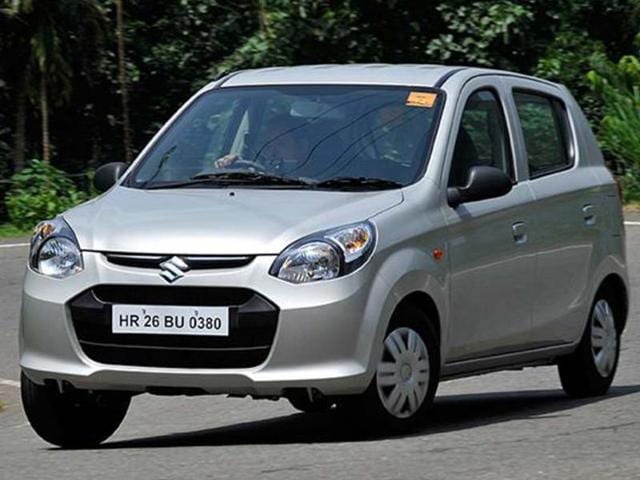 Auto sales hit a new high on Dhanteras
1 min read

.

Updated: 13 Nov 2012, 01:57 AM IST

Vehicle makers cheer as north India throngs showrooms to celebrate consumption; Maruti delivers 10,000 cars, 20% more than last year. Sumant Banerji reports.

Domestic car and two-wheeler manufacturers revelled on a bumper Dhanteras, traditionally a day when the largest number of vehicles are delivered to customers across India. Sunday's sales boosted the sagging fortunes of the industry.


Similar Cars
Dealerships were forced to delay their own planned festivities and work overtime as customers - including people who had booked as long back as September - took delivery of their vehicles on Sunday.
The results were dramatic: Domestic car market leader Maruti reported a 20% jump in retail sales to touch 10,000 units this Dhanteras, over last year. Two-wheeler leader Hero MotoCorp breached the psychological 100,000 unit mark - significantly higher than last year while ex-partner Honda saw a 200% jump to 50,000 units.
'This year Dhanteras has been good for us. You can say it has been better than expected,' said Mayank Pareek, chief operating officer, marketing and sales, Maruti Suzuki India Ltd. 'Sunday was very busy for us, which is a good thing. We're smiling for the first time in months.'
Dhanteras marks the peak of an annual crescendo, coming in at the end of a month-long festive season, and indicates things to come. Last year's subdued performance had heralded a long dark winter, which companies were forced to fight with record discounts.
'Our dealers were open till late night... it was hard work,' said YS Guleria, vice-president, sales and marketing, Honda Motorcycle and Scooters India. 'Last month was also good for us. We have run out of stock or would have done even better.'
The hope is that Sunday's bumper showing would ring in a merry Christmas.