Audi Q5 first drive: More refined, more powerful, more efficient, more modern than old Q5
As the segment of mid-range luxury SUVs slowly comes back to life, it's the turn of one of the more popular models in the class to return in an all-new avatar. We take the Audi Q5 on a drive.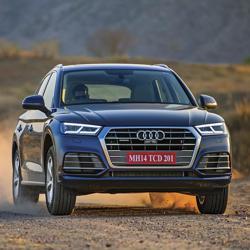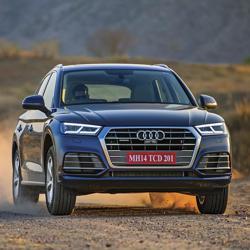 The brand new, second-generation Q5 looks more athletic, and, visually, little more compact than the last Q5.
Pictures don't lie. Not most of the time, anyway, but I have to admit, when I first saw pictures of the new Audi Q5, I kind of wished that they were at least hiding something. At the front, it was hard to tell apart from the Q7 - the big hexagonal grille with a matte chrome surround, signature LED headlamps, and crease after Teutonic crease. Moreover, from there backward, it looked the same as the last Q5, and though their LED pattern was all new, the tail-lamps were almost the same shape. Had the Audi design team finally taken the 'family look' a bit too far?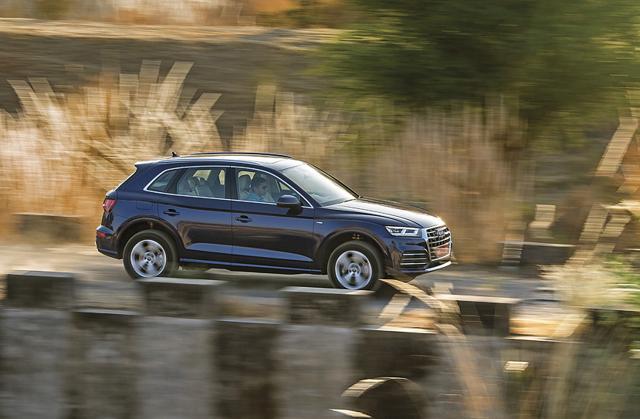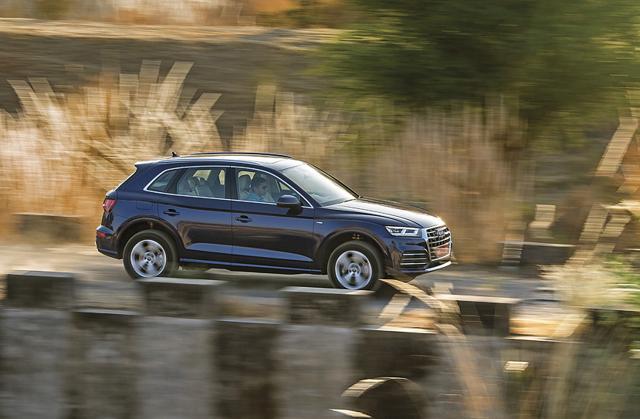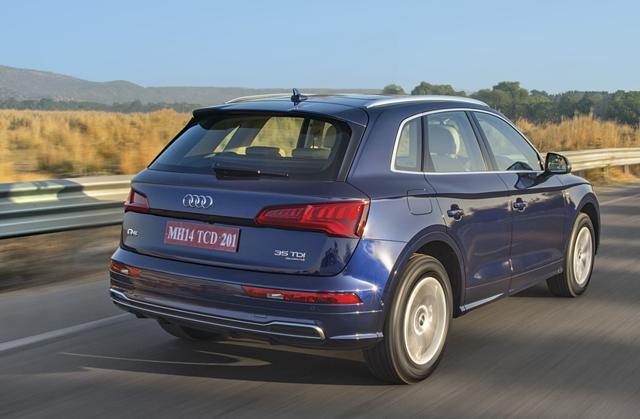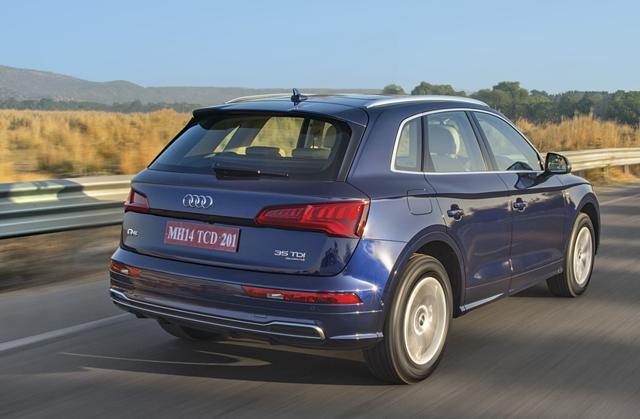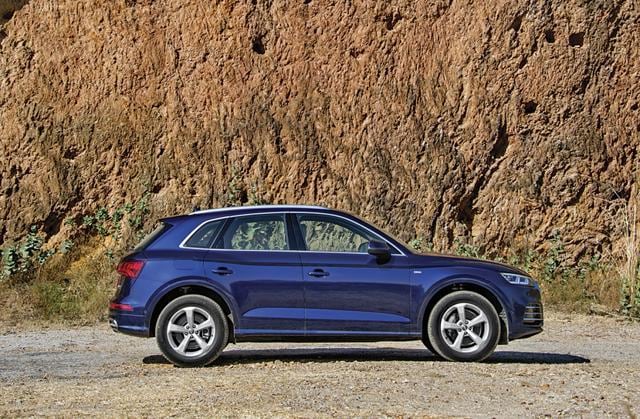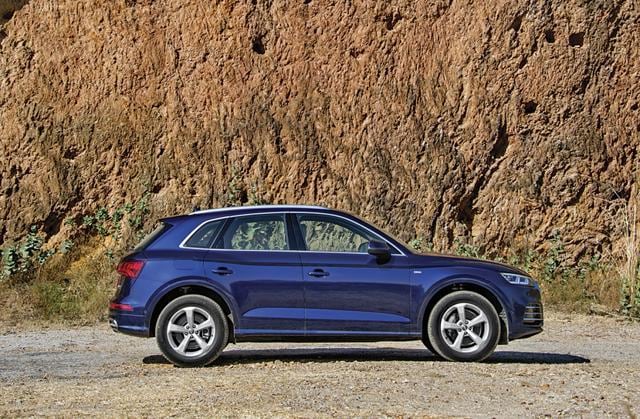 Well, it's a frigid morning on an empty stretch of highway in Jaipur and my breakfast is a nice, heavy helping of my own words. Yes, it's only a little bit larger than the last Q5, but there's a nuance to the design that makes this brand-new, second-generation Q5 look altogether more athletic and, visually, a little more compact. That Q7-like grille and headlamp combination are more raked back and angular and the daytime running lamp signature is quite different. Yes, the rear is still reminiscent of the last car, but the LED pattern in the lamps is all new and there's a small rear undertray with faux exhaust tips that adds a bit of character. The 18-inch alloys, though, do look a bit too ordinary - I wish they'd opted for a more dramatic-looking set.
It's on this deserted desert highway that I'm getting my first glimpse of this car, the orange glow of the dawn bringing those new lines to life. And also glinting in that light is the badge - 35 TDI. Now I've learned enough about Audi's new badging scheme over the last few years to know that this isn't the V6 model, but instead the 2.0-litre, four-cylinder diesel. But what I'm happy to find (after a little digging) is that it's the brand-new 190hp, 400Nm engine that's in the A4. And because this new Q5 is built on the same new MLB Evo platform as the Q7, it's as much as 90kg lighter, in some variants, than the old car.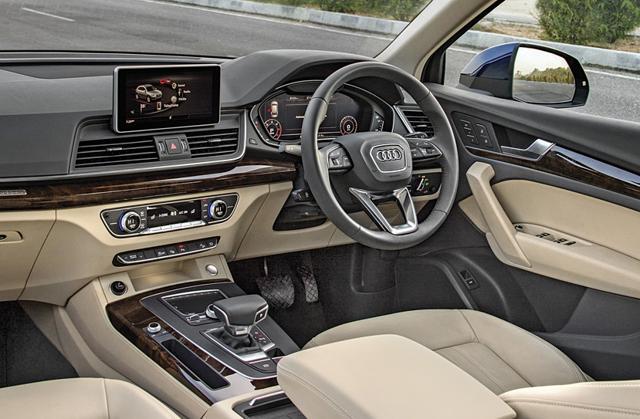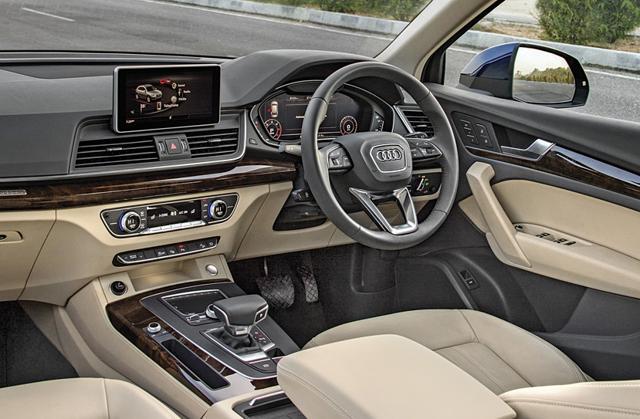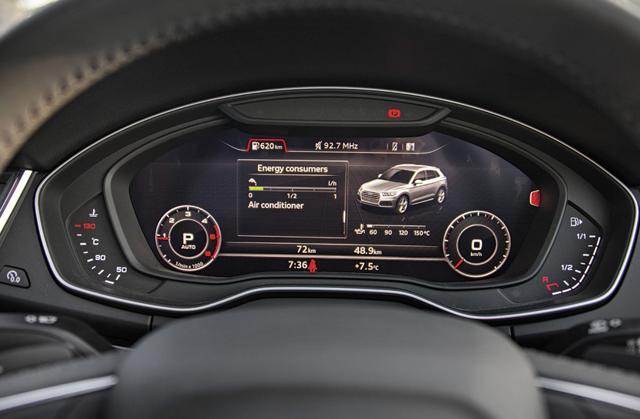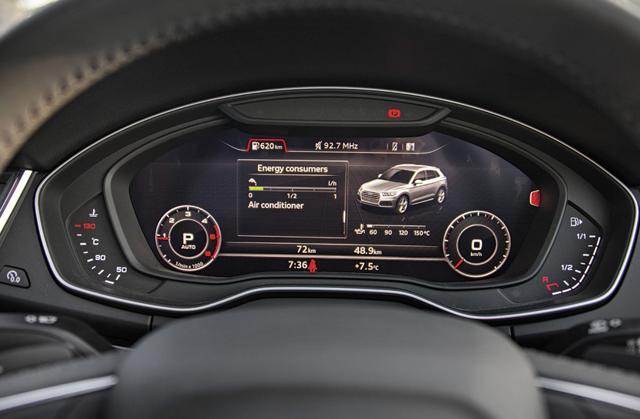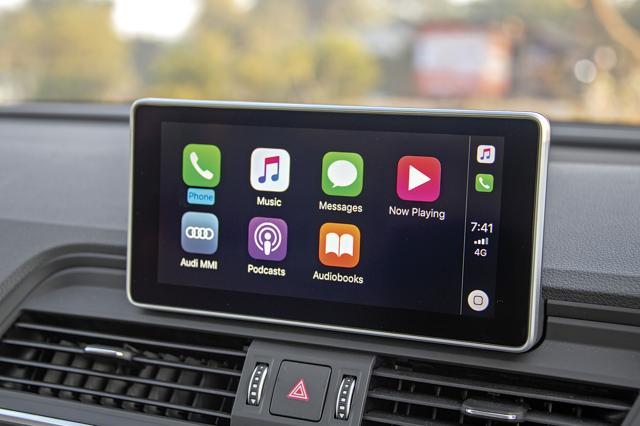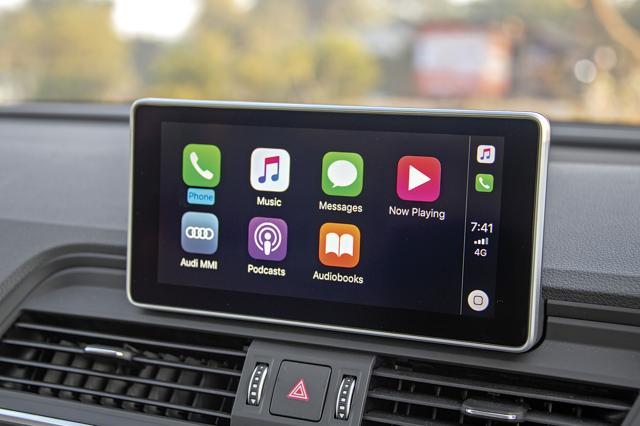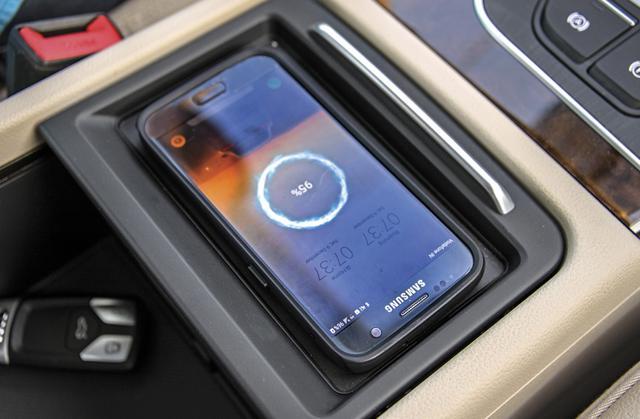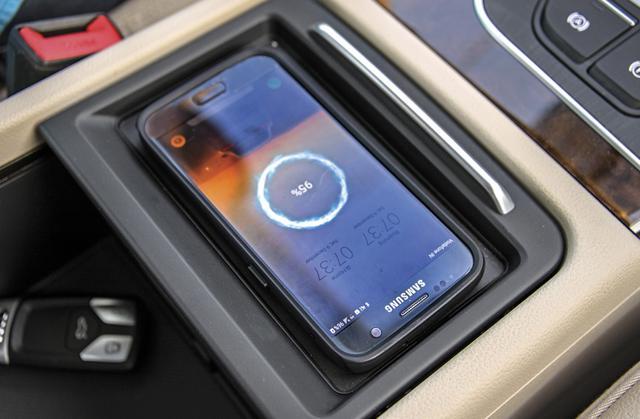 It feels deceptively quick. Not in an electrifying way like, say, a larger six-cylinder engine, but rather in the smooth, silent swell of torque that we've now come to expect from newer VW Group diesel engines. This version of Audi's seven-speed 'S-Tronic' dual-clutch gearbox feels quick as ever with its shifts and is really good at sensing what you want from it almost before you've provided an input. The difference is, this time it feels a lot smoother and more refined than what we're used to, to the point that it almost feels like a torque-converter automatic.
The Q5 for India, of course, has Quattro all-wheel drive and that allows it to put power down really effectively. Audi claims a 7.9sec 0-100kph time, and for a 1.9-tonne SUV with a four-cylinder engine that's really not too shabby at all, and perfectly believable. It then proceeds to pull strongly to the redline, with an especially healthy mid-range, as it hurtles me down the Rajasthani national highway, quickly reaching three-digit speeds and holding me there with a confident ease.
Still, this is not a performance car, and what owners are likely going to appreciate more is the refinement, and that's something the new Q5 does exceptionally well. There's a welcome hush on the move at just about any speed, and it's not just the engine; even road and wind noise are locked firmly out of the cabin. Part-throttle driving, likely what a Q5 will spend a lot of time doing in city traffic, is also an easy and relaxed affair.
The Q5 now has adjustable suspension, and before you ask, no, that package doesn't include air springs like the bigger Q7, but rather just dynamic dampers whose stiffness can be altered using the Drive Select modes. The effect is subtle at first. At low to medium speeds, you can feel a slight added lumpiness to the ride in Dynamic mode, but the effect is so slight - the ride quality still staying very comfortable - that you barely notice it. It's only after charging down a long stretch of highway at speed, continuously switching between the modes, that I realise the difference. Body control is significantly better in Dynamic when you're going faster.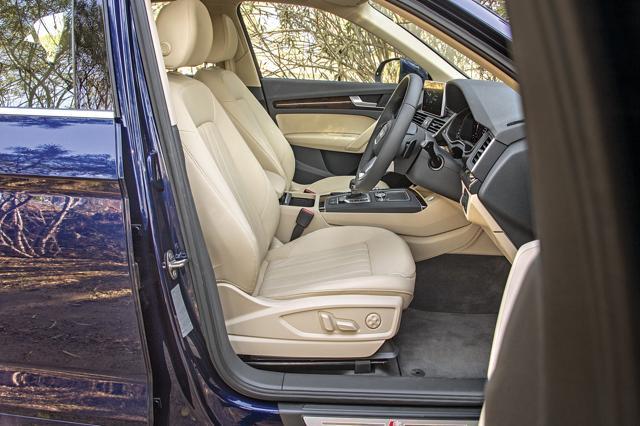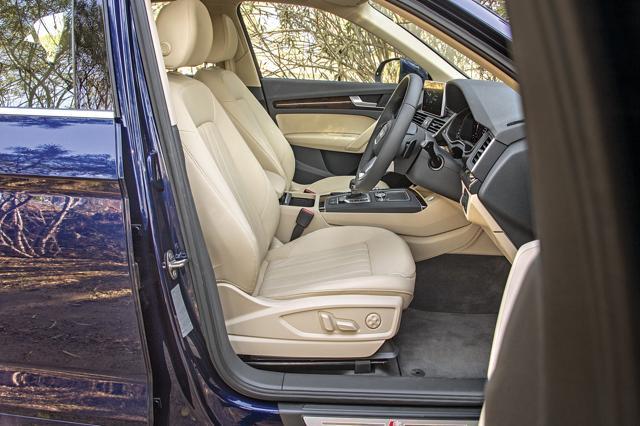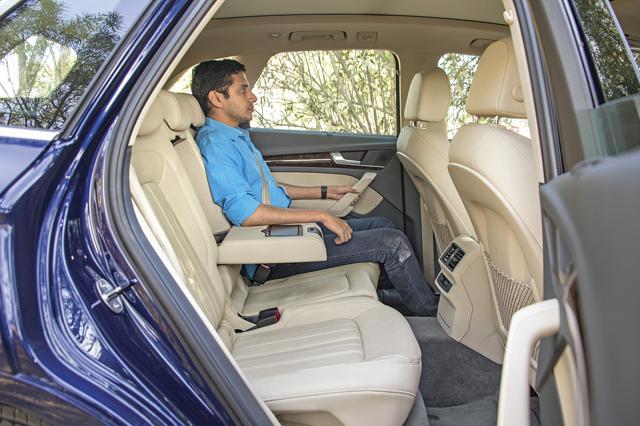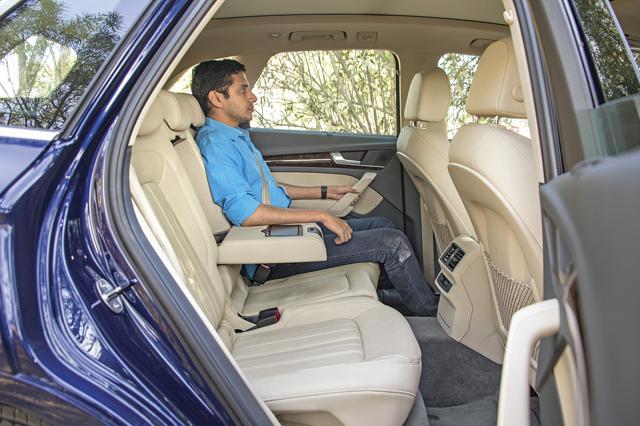 The steering is classic Audi - light and easy, but not very communicative - but the rest of the dynamic package is pretty tidy. On the inside, the design is neat, if a little predictable - very similar to what you get in the Q7, except without the continuous bar of AC vents that stretches the width of the cabin, and with a free-standing screen for the MMI system (à la the A4) instead of a retractable one. This top-spec car is loaded with everything you'd expect in a modern Audi. Let's start with the infotainment, which is the latest version of MMI with a touchpad and click wheel; no, we're not quite at the new A8's level of all-touchscreen interaction just yet. It's slick and smooth, and apart from Android Auto and Apple CarPlay, it comes with its own native navigation app too. You also get a second screen - Audi Virtual Cockpit, or digital dials - that can be configured in a number of ways. The front seats are electric, with a memory function, sadly, only for the driver, there's a big panoramic sunroof, the tailgate is powered, there's a wireless phone charging bay and surround cameras to help you place the Q5 accurately. And, unlike the Q7, this one comes with a space-saver spare that has a dedicated compartment under the floor of the 550-litre boot.
Audi-typical front seats return here, with flat but still quite comfortable cushioning, although a bit more adjustability for the seats themselves wouldn't have gone amiss. After a noticeable step up into the cabin, the back seat does offer a very good seating position and a good view outward. Space is ample for two people, although a third might have to work their way around the wide central console. What's more, the back seat reclines, split-folds 40:20:40 and can be slid back and forth too, in case you want to sacrifice a bit of legroom for more luggage.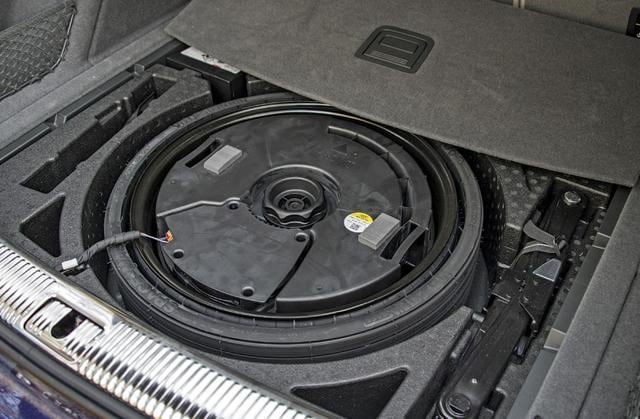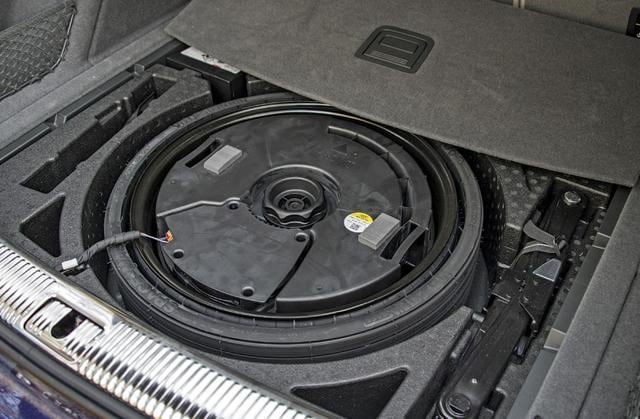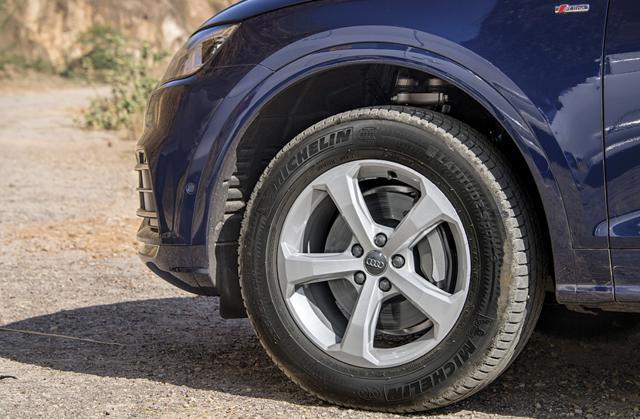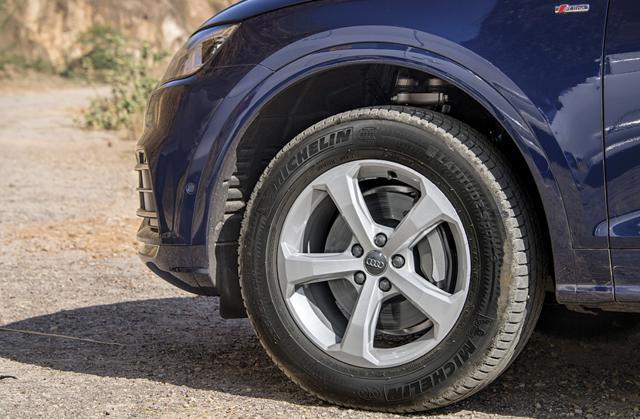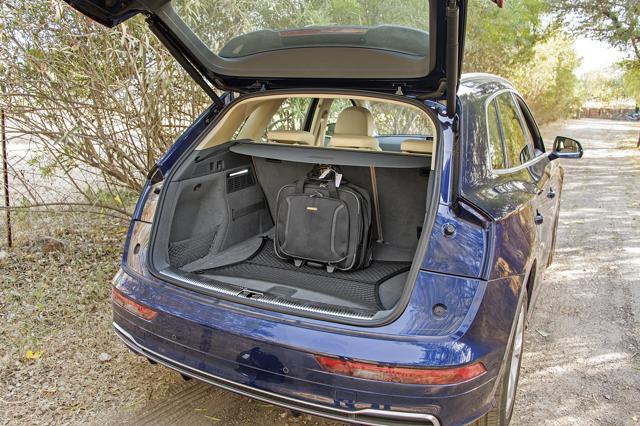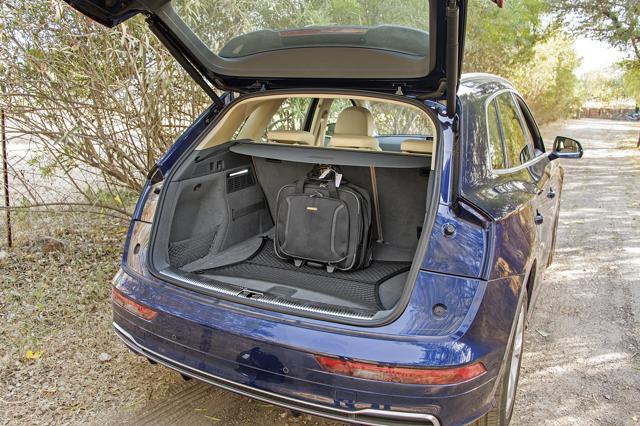 What Audi has done is simply built on the old car's strengths and modernised them. It's more refined, more powerful and likely to be more efficient too. The ride quality is just phenomenal, and the dynamic dampers add a layer of adjustability to the way it drives - that's something the previous car didn't have. And finally, they've added most of the modern equipment a luxury car buyer would want at this price point. Yes, some might find it a bit plain and ordinary to look at and a little underwhelmingly trimmed on the inside, but then others would appreciate that more understated look - if it ain't broke, don't fix it, right?
The price will likely go up for this all-new model, but thanks to local assembly, it probably won't be shot into the stratosphere. Expect about ₹50-55 lakh for this 2.0-litre diesel, although a 2.0-litre petrol and a 3.0-litre V6 diesel are also on the cards. The new Q5 has its work cut out, and as a customer, you have a lot to look forward to.
First Published Date:
13 Jan 2018, 09:33 AM IST
TAGS:
NEXT ARTICLE BEGINS