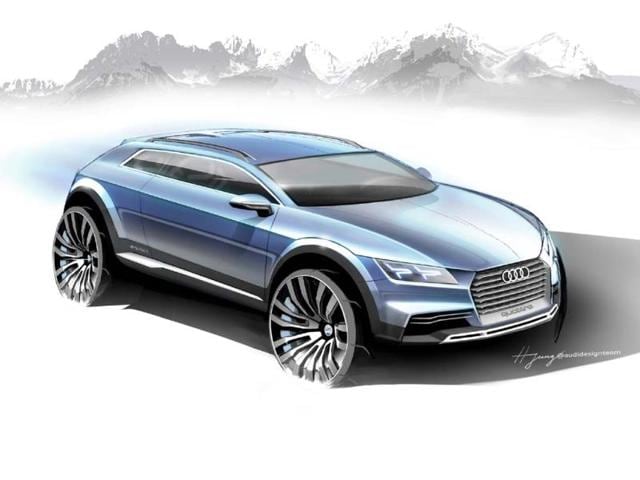 Audi crossover concept coming to Detroit
1 min read

.

Updated: 07 Dec 2013, 02:10 PM IST

The two-door sports SUV will make its debut at January\'s North American International Auto Show.

The two-door sports SUV will make its debut at January's North American International Auto Show.

2014 is already shaping up to be the year of the SUV, despite the fact that the new year is still several weeks away.

Porsche has just launched the compact Macan off-roader, the BMW X4 is about to hit the streets and Ford will be bringing the Edge, a mid-sized SUV, to Europe within the next 12 months.

Further up the motoring food chain, Bentley has confirmed it's building a Range-Rover-busting SUV, Rolls-Royce has admitted it wouldn't rule out a move from two- to four-wheel drive and Aston Martin has floated the idea of re-launching the Lagonda brand in order to tap into the luxury SUV sector.

Earlier this week, Audi -- which already has a stable of three SUV models (plus two sportier derivatives) -- confirmed that it is about to build a baby off-roader loosely based on its sub-compact A1 hatchback and now it has published artists' impressions of its official show car for the upcoming Detroit show which, yep you've guessed it, looks an awful lot like a sports SUV.

The angular, two-door, four-wheel-drive concept has been designed to be equally at home on the school run, on the race circuit and off the beaten track.

And although the car is just for show, expect much of its design language -- intersecting geometric shapes, wide haunches, short overhangs, side vents and honeycomb grille infill -- to start cropping up on the company's growing range of production cars over the next year or so.

Unlike many of its competitors, Audi is no stranger to four-wheel drive, having embraced the technology for improving sports and handling performance in its road and rally cars. Therefore, the company would quite rightly argue that bringing the same innovations to the world of off-roading is a logical step. However, Audi, just like all of its peers, still has some way to go before it can come anywhere close to challenging Land Rover or Toyota in the SUV stakes.