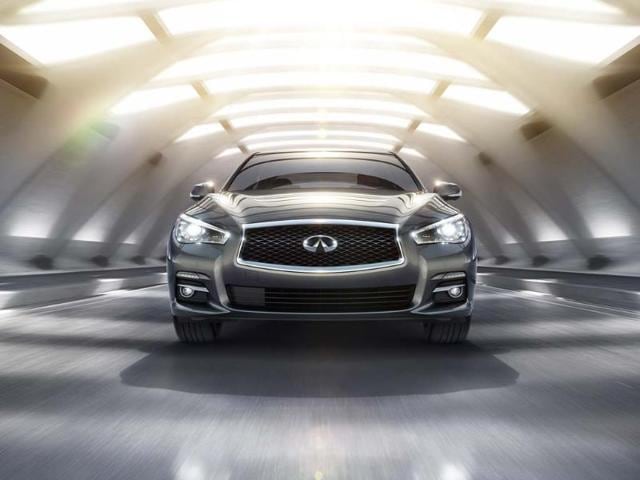 Adding 'Q' to the Infiniti
1 min read

.

Updated: 15 Jan 2013, 04:21 PM IST

How do you accent a name that\'s bigger than anything? Add a quotient of \"Q.\"

How do you accent a name that's bigger than anything? Add a quotient of 'Q.'

That's what premium car maker Infiniti is doing, as it tries to storm the well-defended bastion of German luxury car makers Mercedes Benz and BMW.

Infiniti is rebadging its line of high-end cars with a letter 'Q' to lead each model name, starting with the dashing Q50 launched Monday at the Detroit auto show, replacing a confusing list including several G models, the M, the GX and FX.
Similar Cars
In the future, all models will be a number led by a Q, or QX for sport utility vehicles, said Infiniti Motor Co. President Johan de Nysschen.
The number that follows will rank the vehicles by cost and quality, rather than, for instance, engine size.
This will allow the Nissan unit to develop a more uniform brand and a broader naming range, as it builds its identity in an effort to push into the ranks of the top luxury car builders.
'Actual names don't denote hierarchy. The hierarchy is important for premium brands,' de Nysschen said.
De Nysschen, who took control of the unit last year, said that the problem too was that there were no names available that were lower-ranked than G and higher-ranked than M.
'If you use G for this car, what is an M?' he said, pointing to a picture of the new Q50.
The company has roots in Q -- its Q45 is the classic Infiniti.
'It's the only heritage we have, the Q' he said. 'Q Belongs to Infiniti.'
Well, not quite.
Audi, where de Nysschen used to work, also uses Q. But he said they only have a lock on Q1 through Q9.
He then can use any number above that -- presumably to Q infinity.