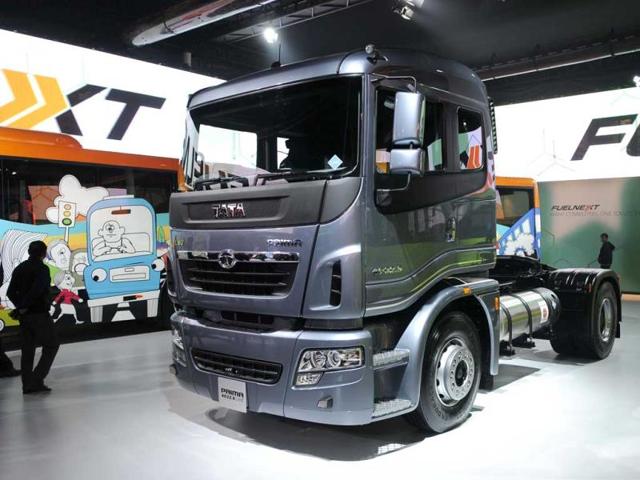 A huge car market, but India's safety standards lag world
1 min read

.

Updated: 08 Feb 2014, 09:32 PM IST

The country's five top-selling cars flunked a crash test recently, sparking a debate on whether manufacturers are undercutting safety requirements to keep vehicles cheap in a cost-conscious market.

The stigma of cars in India as one of the most unsafe around the world hung heavy at the bi-ennial Auto Expo this year but most major manufacturers prefered to look for excuses and pay lip service on the issue.

Just days before the start of the show five best selling cars from India flunked a crash safety test conducted by UK based independent body global NCAP leaving the industry embarrassed.
Similar Cars
The issue has divided the sector with most taking shelter behind lax safety regulations prevalent in the country.
"Our belief is simple. We will adhere to whatever norms that are prescribed for the market," said CV Raman, executive director, engineering, research, design and development, Maruti Suzuki India Ltd. "Norms in each country are defined based on studies that take into account affordability, road conditions and number of cars on the road. It is not fair that you test Indian cars for norms from other regions."
The five cars — Tata Nano, Maruti Alto 800, Hyundai i10, Ford Figo and Volkswagen Polo — scored a zero during the tests which proved that people inside these cars are vulnerable to serious injury in the event of a head on collision.
"Safety should be a top priority for everybody--manufacturers, government and consumers," said Kenichiro Yomura, president, Nissan India. "The manufacturers can be proactive in this region but safety features have a price and Indian consumers are very sensitive to price. The government should also look at what is best and formulate norms accordingly."
Majority of the cars sold in India do not have basic safety features such as airbags and anti lock braking system. Manufacturers say there is little demand from them even on cars where these features are available as an option. But that may be only a half truth.
"Yes, airbags and ABS costs money. But they are available only on top end variants where the price is already high," said Arvind Saxena, managing director, Volkswagen passenger cars, India. "We have taken a stand that we will not sell unsafe cars so we have discontinued the Polo without airbags with one that has them even on the standard variant. It is a matter of no compromise."