2015 Ford S-Max has enhanced comfort, new tech
The latest version of Ford\'s sporty minivan, produced for the European market, will be revealed in October at the Paris Motor Show.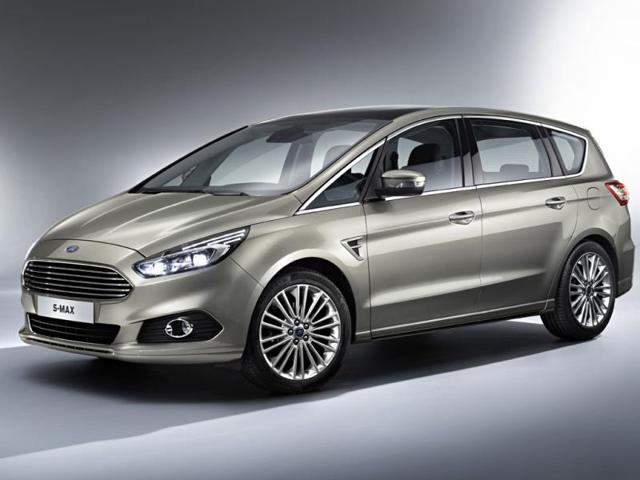 The latest version of Ford's sporty minivan, produced for the European market, will be revealed in October at the Paris Motor Show. Updates to the 2015 version include new engine options and a series of the brand's latest in-house technologies, including SYNC 2 and MyKey.
Available with 5 or 7 seats, the new S-Max has been reconfigured to optimize space.
The Easy-Fold system allows each rear seat to be folded flat at the touch of a button. Altogether, the S-Max will be able to offer 32 different seating and loadspace combinations.
For optimal comfort on long trips, inflatable cushions in the driver and front passenger seats produce a wave-like motion that Ford says stimulates the muscles and improves circulation to prevent fatigue, aches and pains. The contours and firmness of the rear seats have also been revisited to ensure better comfort for the rest of the passengers.
SYNC 2 and MyKey as standard features
Accessed through the high-definition 8-inch touchscreen on the front console, the SYNC 2 platform lets users control connected devices as well as the on-board entertainment, climate control and navigation systems. Ford claims that the system can be controlled using simple voice commands, and that simply pronouncing 'I'm hungry' brings up a list of restaurants in the area, complete with directions and reservation contacts. The SYNC 2 platform also incorporates an emergency assistance feature, which connects the vehicle's occupants to local emergency services operators in the case of an accident. The traditional instrument panel may be replaced by an optional 10-inch touch screen displaying the speedometer and tachometer.
The S-Max also comes standard with Ford's MyKey technology, which allows the owner to define specific vehicle settings for a second key. Designed primarily for parents looking out for younger drivers, the technology can be used to limit top speed and radio volume, for example.
New accident prevention tools
The latest S-Max uses a system of cameras, radars and ultrasonic devices to offer a multitude of driving aids, including pre-collision assist, perpendicular parking, cross traffic alerts, traffic sign recognition, lane departure alerts and a lane keeping aid.
Also on board is Ford's adaptive front lighting system and glare-free highbeam technology, allowing the use of the LED headlights at maximum setting without blinding other drivers. The S-Max is also the first vehicle in Europe to offer Ford's adaptive steering tech.
Under the hood, the new S-Max is available with two new diesel engines (120hp and 180hp) and new EcoBoost fuel engines (160hp and 240hp), all slated to offer lower CO2 emissions.
Like its French competitor, the new Renault Espace, the latest Ford S-Max will be unveiled in Paris before arriving at dealerships in 2015.

First Published Date:
19 Sep 2014, 02:28 PM IST
TAGS:
NEXT ARTICLE BEGINS