World Environment Day: Why electric vehicles alone may not save the planet
Electric vehicle are often touted as the saviours of our planet and the biggest weapon in the fight against climate change. This is because vehicular emissions are a leading cause of worry among environmentalists and a global market that has so far been heavily dependent on fossil fuels has taken a toll on the planet. But will EVs be the one-stop solution towards bringing down emission levels radically? Hardly, say experts.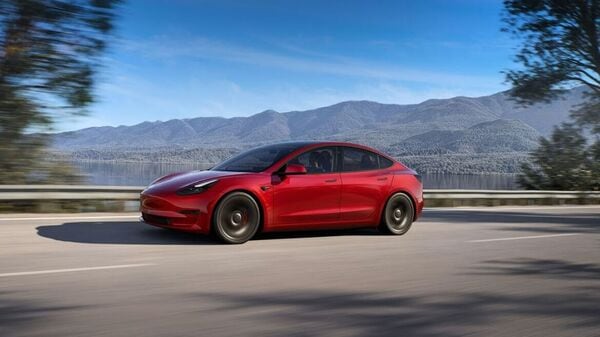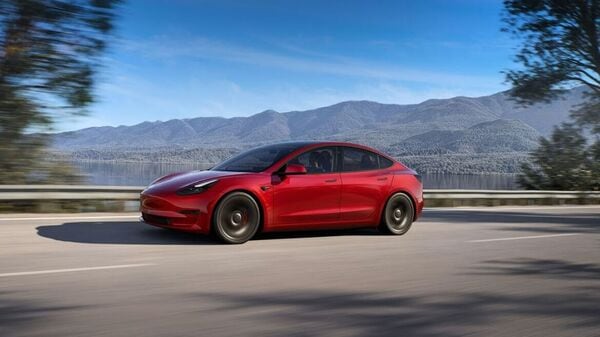 File photo of Tesla Model 3, one of the hottest-selling electric cars in the world.
A US Department of Energy study highlights that 1,783 kilos of CO2 equivalent per year as against 5,186 kilos from a petrol-powered model. An MIT study broke down this number further to reveal that around 350 grams of CO2 are emitted by each petrol or diesel car per mile (1.60 kms) driven. In comparison, a fully electric vehicle emitted around 200 grams per mile. But multiple factors play a huge role in determining the eventual emission savings.
Clean car, dirty power


Power plants such as these are common sight in many countries and are primarily responsible for electricity generation.
An EV may be an emission-free mobility option but if it is sourcing power from an electricity grid that relies on fossil fuels, the indirect consequence ought to become a key factor for consideration. It is important to note here that various studies have concluded that despite 'dirty' energy sources, an EV will still be cleaner than a car that has an internal combustion engine, but the consequent benefits would be lesser.
Also check these Bikes
Find more Bikes
The same MIT study mentioned above also points to the fact that an EV emits about 25 per cent less carbon than a comparable hybrid car. But if this EV is powered in hydropower-heavy Washington State, it would emit a significant 61 per cent less carbon than the hybrid.
This is a very important factor to take note of, especially closer home in India where an overwhelming share of electricity generation is still from fossil fuel. An International Atomic Energy 2021 report highlighted that more than 80 per cent of electricity in the country is still generated from non-renewable fossil fuel. But it also notes that India is taking noticeable steps towards expanding its solar and natural gas sources for electricity generation. This ought to help the country's vision of a greener planet at a time when it is the third-largest global emitter of CO2 as per IEA.
Spread of electric vehicles


Rolls-Royce is working on an electric plane called Spirit of Innovation which has already done a test flight of around 15 minutes.
Electric vehicles are not just about battery-powered cars and two-wheelers, although both of these are largely the driving force behind the transition. The mature markets across the world now also have electric cycles, three-wheleers, light commercial vehicles and even some options in the heavy cargo transport segments. The Tesla Semi is a case in point with companies like Pepsi Co, Walmart, DHL, UPS either deploying the electric truck or placing orders for it.
Constant and quick development is allowing for an expansion in the application area with even cruiser ships and light aircraft being considered for battery deployment within. The US military is working with defence partners to explore the possibility of battery-powered light combat vehicles with many underlining the benefits such as quiet operation in covert zones.
The way the world moves today is undergoing a tectonic change. By some estimates, the electric cars in the US in 2015 alone saved around 8,600 barrells of oil per day and this is estimated to grow exponentially to around 886,700 barrels saved per day by 2025. And this ought to auger well for the planet.
Mining for the good(s)?
But the biggest criticism against EVs come from the fact that the production of an EV has its deep-rooted adverse impact on the environment. Extraction of crucial minerals like lithium that is used in battery manufacturing for EVs requires millions of litres of water. In specific terms, around 400 liters of water is used to extract per kilo of lithium. A typical EV battery has around eight kilos of lithium. The maths, therefore, isn't quite great for optics and not for the planet either.
Extraction processes of other minerals like cobalt, nickel and manganese has also been questioned by many environmentalists who would have otherwise been expected to cheer and celebrate the spread of EVs. Cobalt and nickel mining has so far been confined to land but there is a global move to begin mining from the sea floor as well. With rising demand and still limited supply, this could possibly lead to rampant and unchecked mining which would have an an adverse impact on the planet, apart from the possibility of new geo-political tensions.
Balanced battery power
EVs hold a lot of potential for a lot of good for the planet but EVs are no superheroes. The transition is truly underway but along with it, there is a growing call for gradual transitions rather than a blinded deep dive into battery-powered mobility in every sphere. And while a check on vehicular emissions will obviously have a positive impact on human and planet health, to allow for other major pollution sources to continue as is would negate much of the benefits from EV deployment.
First Published Date:
05 Jun 2023, 11:26 AM IST
NEXT ARTICLE BEGINS


Shop Now

70% OFF

68% OFF