Gogoro & Belrise tie up with Maharashtra govt. for battery swapping network
Taiwanese electric mobility giant Gogoro and India's Belrise Industries have announced a tie-up with the state of Maharashtra to set-up battery-swapping infrastructure. The non-binding Memorandum of Understanding (MoU) was signed at the Maharashtra pavilion at the World Economic Forum in Davos, Switzerland. As part of the agreement, Gogoro and Belrise will have a 50:50 partnership and will invest $2.5 billion over the next eight years to build the charging infrastructure required.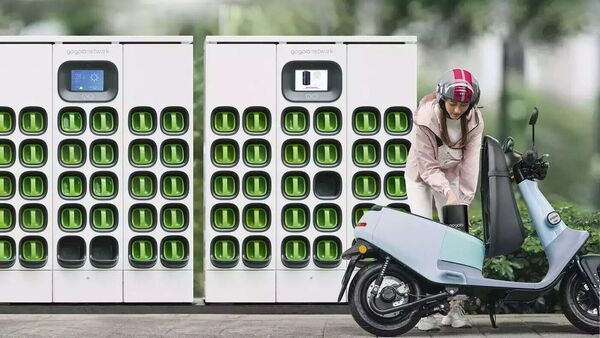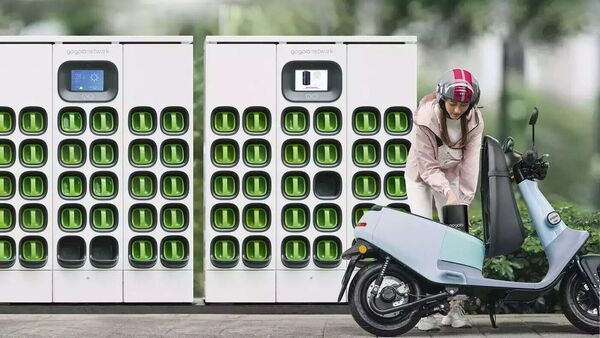 Gogoro and Belrise plan to invest $2.5 billion in Maharashtra over next eight years to build the battery-swapping infrastructure
As part of the charging infrastructure build, the companies plan to establish battery swapping and smart battery stations across the state. The companies say this will help accelerate job growth throughout the energy, electric vehicle and sustainability value chain. The vast charging network will also enable electric vehicle manufacturing and assembly in the state.
Also Read : Taiwan-based Gogoro launches battery-swapping pilot service in India
Speaking about the announcement, Maharashtra Chief Minister Eknath Shinde, said, "It is indeed a remarkable moment for the State, this will perhaps be the largest green partnership of this nature worldwide."
Similar Products
Find more Cars
Devendra Fadnavis, Deputy Chief Minister of Maharashtra, added, "As a national leader in sustainability, it is important for the state of Maharashtra to embrace new technologies that are open, accessible and enable dynamic solutions that can accelerate the transition to smarter sustainable cities and set an example that other states in India can follow. We are partnering with Gogoro and Belrise to deploy the world's largest and most innovative smart energy infrastructure to utilise battery swapping for solving the unique and distributed energy challenges we face daily. This project will enable new alternatives to the fossil fuels solutions many of our residents use today."
Horace Luke, founder, and CEO of Gogoro, said, "The future of smart sustainable cities and countries is not about a single company or government but about a community coming together to instill a new way of thinking and a new way of utilizing sustainable energy in an open and accessible way. This partnership represents the future and this new way of thinking - not just about sustainable transportation, but about an entirely new system. That is why we truly believe in building open and accessible infrastructure that will uplift the entire ecosystem. Together, the state of Maharashtra, Belrise Industries and Gogoro plan to shift energy usage and establish this new sustainable economy that will encourage jobs creation, establish new technical and sustainable industrial capabilities, and ultimately increase state exports."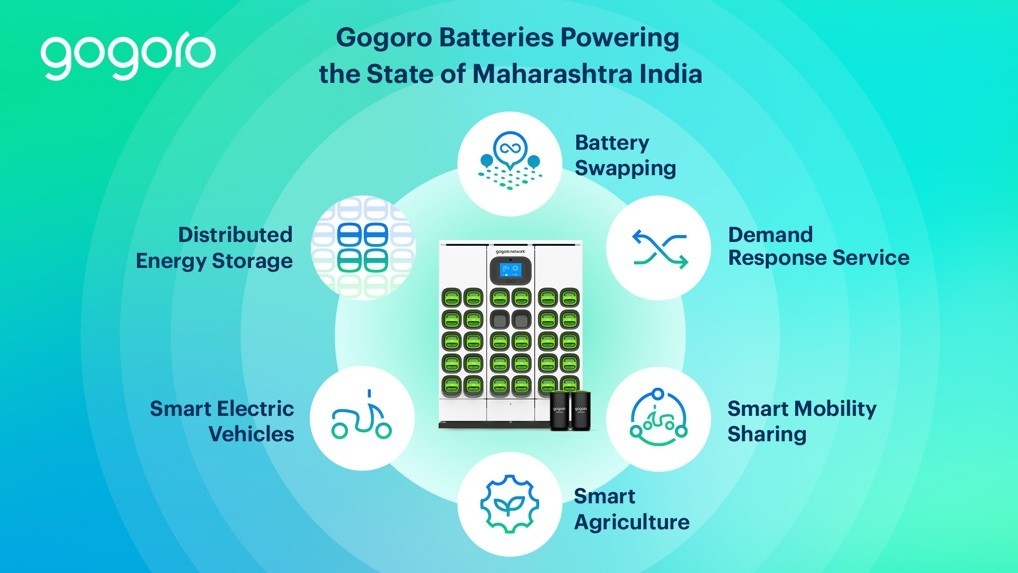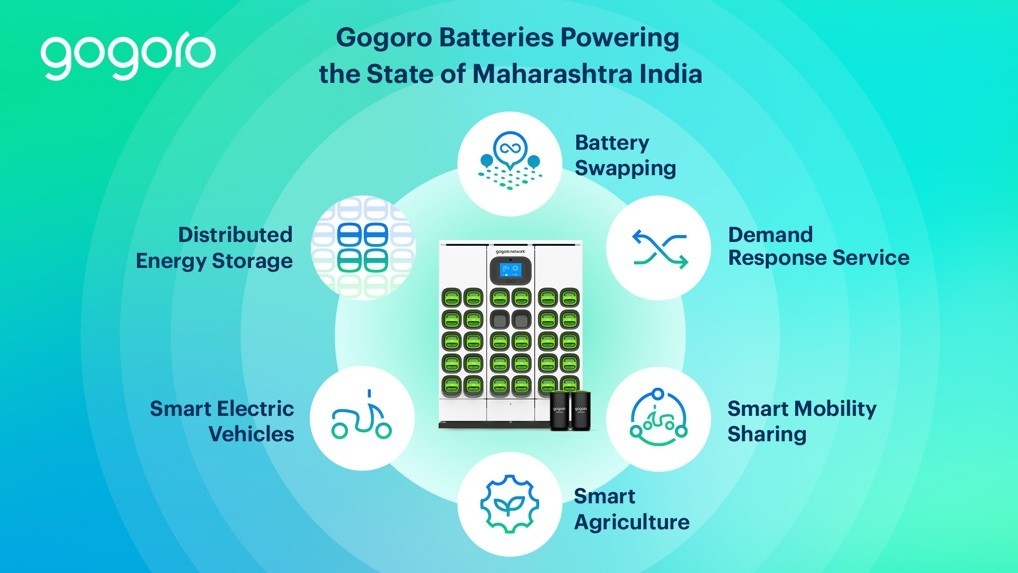 The partnership hopes to yield smart mobility sharing, smart electric vehicles, demand response service and smart agriculture, among other applications
Shrikant Badve, Managing Director, Belrise Industries, said, "Clean energy is the future, and now is the time for Indian businesses to begin their transition to a new model of sustainable operations. As a manufacturing leader in India's transportation industry, we are embracing this for our own business, customers, and communities. Today we are partnering with Gogoro, a global innovation leader in smart sustainable energy and India's most industrious state of Maharashtra to deploy the largest portable battery swapping infrastructure of its kind to enable a new generation of products and services that Maharashtra's residents can embrace."
Gogoro and Belrise will begin building the battery-swapping infrastructure in Maharashtra from this year onwards. They plan to leverage Gogoro's smart battery stations, swapping technologies, network management solutions, as well as energy storage solutions. The partnership also hopes to yield smart mobility sharing, smart electric vehicles, demand response service and smart agriculture, among other applications as a result of a widespread charging network. Gogoro is already a partner with Hero MotoCorp for its electric mobility arm Vida.
First Published Date:
17 Jan 2023, 19:27 PM IST
Recommended for you
View all
NEXT ARTICLE BEGINS

Shop Now