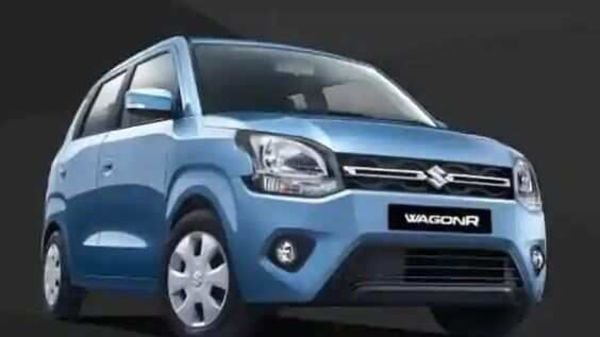 Top 5 most affordable CNG cars in India
2 min read
.
Updated: 11 May 2021, 02:23 PM IST
Maruti Suzuki holds the lion's share in the Indian CNG car map with models like Alto, Celerio, WagonR, S-Presso, and Ertiga.

Hyundai too sells CNG cars like Santro, Grand i10 Nios, and Aura.
With the rapidly increasing prices of petrol and diesel, consumers are considering other affordable fuel options. Among them, CNG seems the most affordable option as it offers much more mileage compared to a petrol or a diesel vehicle.
(Also Read: What made India post its all-time high CNG car sales in FY2021?)
Not only that, but the CNG cars also come offering much less pollutant emission compared to conventional petrol or diesel vehicles. So far, CNG is an alternative fuel option that helps in reducing vehicular pollution levels and saves money by ensuring better mileage.
Besides the skyrocketing fuel prices in India, the increased concern about vehicular pollution is prompting the consumers to think about buying CNG cars, which is resulting in the vehicle manufacturers bringing in CNG variants of various models.
Maruti Suzuki and Hyundai are two auto manufacturers present in India that have launched a wide range of factory-fit CNG variants of their existing passenger vehicles, across different segments. These vehicles come with a petrol engine and a CNG tank as well, which allows the driver to change between the two types of fuel. Apart from that, there are aftermarket CNG kits widely available in the market that can be fitted to the vehicles converting them into CNG vehicles.
The CNG cars are not only popular among the fleet operators as they ensure a low operational cost, but they are also being preferred by many personal vehicle owners as well.
Here is a list of the top five most affordable CNG cars available in India.
1
Maruti Suzuki Alto
Maruti Suzuki holds the lion's share in the Indian CNG car map with a host of models and Alto is certainly the bestselling model. The small entry-level hatchback gets a 0.8-litre engine that is capable of producing 40 PS of power and 60 Nm of torque when powered by CNG.
Also, the Maruti Suzuki Alto CNG offers 31.59 km/kg mileage, compared to 22.05 kmpl delivered with petrol. CNG variant of the Alto hatchback is available with LXi and LXI(O) trims. CNG variants of the Alto hatchback are available in the price range of ₹4.56- ₹4.60 lakh (ex-showroom).
2
Maruti Suzuki Celerio
Maruti Suzuki Celerio is one of the longstanding volume gainers for the brand. The hatchback is known for its swift handling, practicality, and value for money. Besides the petrol engine, it is also available in CNG options. The Maruti Suzuki Celerio CNG hatchback gets a 1.0-litre engine that churns out 57 PS of power and 78 Nm of torque.
The Maruti Suzuki Celerio CNG offers 30.47 km/kg fuel efficiency as compared to 21.63 kmpl of petrol version. The CNG version is available in VXI and VXI(O) trims, and they come priced between ₹5.85 lakh and ₹5.90 lakh (ex-showroom).
3
Maruti Suzuki WagonR
Maruti Suzuki WagonR is one of the bestselling cars of the brand for a long time. The introduction of the new generation WagonR tallboy hatchback has upped the game in the segment. WagonR is available with two petrol engine options, as well as there is a CNG variant available too.
The CNG WagonR is powered by a 1.0-litre three-cylinder engine that produces 57 PS of power and 78 Nm of torque. The CNG variant offers 32.52 km/kg mileage, which makes it the most fuel-efficient CNG car in India. Available in LXI and LXI(O) trims, CNG WagonR comes priced between ₹5.60 lakh and ₹5.67 lakh (ex-showroom).
4
Hyundai Santro
Hyundai Santro is one of the most iconic and successful cars in India. The new generation Hyundai Santro comes available with CNG options in Magna and Sportz trims. Powered by a 1.2-litre four-cylinder engine, the CNG variant of the new Santro produces 60 PS of power and 85 Nm of torque.
The Santro CNG delivers fuel efficiency of 30.48 km/kg, as compared to 20.3 kmpl of mileage offered by the petrol variant. The CNG variant of Santro is available at a price range of ₹5.92 lakh and ₹6.06 lakh (ex-showroom).
5
Hyundai Grand i10 Nios
The successor of the Hyundai Grand i10, the Grand i10 Nios comes with a stylish appearance, in line with the brand's contemporary models. The hatchback is available with the CNG option, besides the petrol variant. The CNG Grand i10 Nios is powered by a 1.2-litre engine that generates 69 PS of power and 95 Nm of torque.
The Hyundai Grand i10 Nios comes offering fuel efficiency of 28.5 km/kg, as compared to 20.7 kmpl available on the petrol-powered model. The Grand i10 Nios CNG is available in Magna and Sportz trims and priced between ₹6.84 lakh and ₹7.38 lakh (ex-showroom).